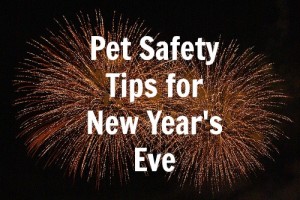 Pet safety on New Years Eve
Every year thousands of pets get lost on New Years Eve because of a few knuckleheads that decide to break the law and shoot off their firearms. If you own a firearm, please keep it secured and don't fire it off on New Years Eve. If you have a 4 legged family member, please make sure they are indoors and secured from those stray bullets and loud booms. Those loud booms not only scare me and your children, but your animals out of their whiz and out of their yards. Also, buzzed driving is drunk driving. Please don't drink and drive, call a cab or AAA for a free tow. Lets start off the New Year with some peace on earth and respect for all that lives and breathes.
Here's to a healthy and happy 2016. Happy New Year!
Pet Safety Tips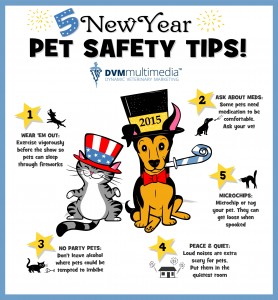 Keep all sweets and alcohol away from your pets at your New Years Eve party.
Make sure your pets have an collar with their ID and are chipped.
In the afternoon, take your pet for a long walk or some play time. If your pet is exhausted by night fall, chances are they will sleep right through the new year booms.
Bring your pets indoors at nightfall.
For a tow call: AAA Roadside/Tow Service 800 222-4357
For emergency vet care:
Veterinary Emergency Clinic Inc.
1800 Prescott RD Modesto
209 225-2130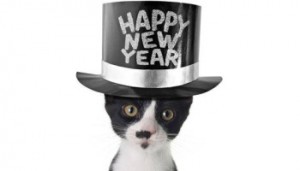 Comments
comments
I answered the call back in 1983; mixing Music and Entertainment with an eccentric European style has always come easy for me. In the early 80's I was the Disc Jockey for most of the high school dances in Modesto. In the late 80's I found myself in Hollywood working as a dancer and sound engineer for various professional recording industries. In 1990 my wife of 25 years and I started (The Quake Mobile DJ ®) which was seeded from San Francisco's 1985, The Quake, radio station that only lasted a short while on the air. 26 years later The Quake Mobile DJ is bigger & better than ever in the Entertainment industry. Real-Estate, photojournalism, event promoter, saving animals, travel and fitness are a few other of my interests. I also enjoy motivational speaking to children and to those who are struggling with addiction. In my life, I have always been a very direct person and once I see a goal I won't quit till I've achieved it. But out of all of the above I feel in my heart that the best inspiration in my life is my wife and my love for the faith that I practice. Phil 4:20