Songwriter View: Smoke on the River
By Patty Castillo Davis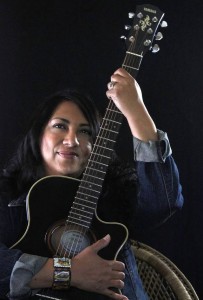 When nearly every day greets you with burning copper in the sky, you know you are in the midst of August, the transitional time of the year. Students are returning to school, the weather is surrendering it's intensity, and it is full blown music festival season. On August 27, the Ceres Chamber of Commerce will host its annual premiere happening, Smoke on the River, a KCBS sanctioned BBQ Competition, Band and Brew Festival at the River Oaks Golf Course and Event Center. An extraordinary schedule of players-The California Outlaws will lend their tight brand of Country , The Patty Castillo Davis Band with their powerful vocal collaboration of award winning Americana infused originals and rearranged covers and headliner and regional favorite Big Earl and the Cryin' Shame. For ticket information visit CeresSmokeontheRiver.eventbrite.com.
Switching over to another hot topic, the Modesto Area Music Awards nominees will be revealed this month and the voting will follow immediately.  Whether you are in it to win it, or have a great appreciation for music as a spectator sport, these acknowledgements are important. I will speak from experience and I am not going to lie and it's going to sound cliche, but, it IS an honor just to be nominated. Thousands of nominees' contributions are collected, authenticated, weighed and refined until there remains but ten in each category. It's kind of a big deal. Why it has gotten some folks Assembly respect and Congressional recognition-wink, wink. Do not assume that YOU don't need to vote because everyone else will. You need to make your voice heard, cast your ballot for your favorite and encourage others to do so, too. Change the scenery, create diversity and have your say.
In honor of Joan Jett's appearance at the Gallo Center for the Arts and Heart's show at Shoreline, women who inspired a generation of girls to trade in their hairbrush microphones for a real six-string, I give my continual shout out to the extraordinary sister performers in our scene who are few and far between, those who have carved their way into the mix by pure talent. Bring your money and your friends and in turn be prepared to have a chick, rock your socks off www.pattycastillodavis.com, I will steer you in the right direction.
SONGWRITER VIEW DATES
August 6  Justin Quigley at Ralston's Goat 8pm
August 7  Patty Castillo Davis and Tim Allen  Deva 10am to Noon
August 18 Cole Hinkle   Modesto Art Walk 6-9pm
August  19 Justin Quigley and Tractor Boy  The Cowtrack  9pm
August 27 Patty Castillo Davis Band   River Oaks Golf Course 1pm
Comments
comments