Songwriter View
THANKS FOR THE GIVING
By Patty Castillo Davis
You are going to be asked what you are thankful for this season. No matter who you are, no matter what you do, you will be prompted to answer what makes you grateful this time of year. I am no different than anyone else on this matter.
My Husband, Cowboy Daddy and my daughters, Christian and Maya are my muse, the life blood of my songs. The constant evolution of a Musician's life requires understanding and support-so to all of my family and friends, you are invaluable.
My list is long and varied, but I will give my best try at being inclusive and effective.
I have a band consisting of Gentleman who are some of the top musicians in this region. This group of men have no beef working for a lady, playing her original material and contributing their best to help complete her "sound". Tim Allen, Joe Baretta and Dave Rogers-The Patty Castillo Davis Band, big love to you for winning the Best Americana MAMA Award.  Look out for us on November 19 at CBS's Vodkas and Latkes annual event and the spectacular Modshop handmade market on November 26.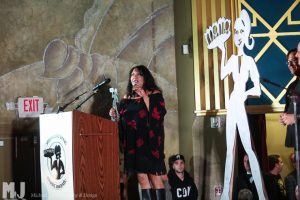 The 209 has a rich entertainment scene, teaming with choices enough to satiate every interest. Between the historic State Theater, Gallo Center for the Arts and the Turlock Community Theater, big name artists, specialty acts and hit Broadway shows are continuously routing through our area.
I have a deep partnership with three non-profits who are proven, transparent and rooted in integrity. Peer Recovery Art Project's mission is to serve those in need of  recovery in mind, body and spirit through outreach and unconditional love and to end the stigma of mental illness. Inter Faith Ministries understands that one cannot feed their dreams if they cannot feed their families. Assisting residents throughout the greater Modesto area with housing, food and clothing and other humanitarian services is their purpose. Beginning Monday, October 24, IFM  started collecting gently used jackets and coats in every size in cooperation with Deva Café at 1202 J Street, please help us keep our neighbors warm. Modesto Sound has been empowering youth with real world job skills to create music and artistic media for over ten years. Groups of professionals volunteer their time to provide training in live sound services, voice and music lessons, clinics on songwriting and forming bands. Participating in the Job Circle can, through knowledge testing earn  Audio Technician Certification which is recognized by employers such as Gallo Center for the Arts. Last month the annual fundraising concert garnered support scholarships to their music camp and music technician certification programs-  Believing in healthy programs for youth in our community.
Deva Café Owner/Operator. Lorena Loftis is a cut above the rest, a real class act and one of the truest advocates in Downtown Modesto.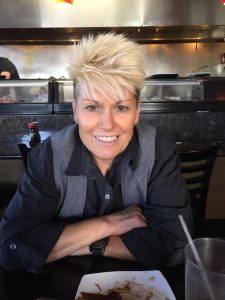 Lorena and her staff has dedicated themselves to developing the freshest, most delicious scratch made food. From the Artisan bread retrieved every week from the coast to the home cooked jam, every menu item is thoughtful and en pointe.  Deva has been through an evolution of style and is boasting a great new look. The first and the finest in bringing music with Breakfast to the area, every Sunday you can find interesting and eclectic artists providing the soundtrack for your Brunch pleasure. Lorena is the first to ask how she can help and serve her community. Please visit Deva for a wonderful meal, bring a gently used coat or jacket to donate to the Inter Faith Ministries barrel and take in the good JuJu that only comes from a space and a place with love at it's core.
Finally, I would like to acknowledge my music role models. My parents, Alonzo and Jeannie Castillo who had the cool factor enough to have music flowing through the house every day and all the time. Having the wherewithal to stack Aretha Franklin, Little Joe y La Familia, The Eagles, Linda Ronstadt, Hank Williams, Janis Joplin and the Supremes on the phonograph together was the best way to raise an eclectic artist like me. "Girls can sing Johnny Cash". "I thought Pat Benetar was in our house". "Wow, my daughter has a beautiful voice." Thanks Mom and Dad.
Songwriters please visit www.pattycastillodavis.com and leave your event/show dates to be published and promoted in the next Songwriter View.
SONGWRITER VIEW SHOW DATES
Nov. 6 Breakfast at DEVA-Melynda on the Piano 10 am to Noon
Nov. 13 Breakfast at DEVA-Mattea Overstreet 10 am to Noon
Nov. 17 Third Thursday Art Walk- Tim Allen @Tresetti's 6-9pm
Nov.18 Black Oak Casino-Little Fuller Band 8-10pm
Nov. 19 Vodkas and Latkes Funraiser-Big Earl and the Crying Shame and Patty Castillo Davis Congregation Beth Shalom 1705 Sherwood Ave, Modesto 7-11pm
Nov. 20-Breakfast at DEVA-Josh Rosenblum 10am-Noon
Nov 27-Breakfast at DEVA-Poorhouse Millionares 10am-Noon
Comments
comments