Unplugged View: Why Settle For Les in 2017?
By Aaron Rowan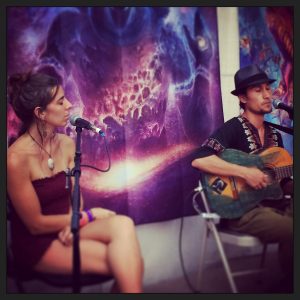 What do a Scottish tenor, a German hang drummer, a West African hunter's harp player, and an Israeli opera vocalist & songwriter all have in common? Well, hopefully you! You are invited to join me on a magical sonic journey throughout 2017. These gifted artists and several others will be featured this year at the Music At The GMC series, which I have the privilege of curating again for another exciting year. All sorts of unique instruments will be featured – but no Les Pauls or Stratocasters, which we generally outlaw at Modesto Unplugged. The purity and the power of the acoustic sound is often more electrifying than any electric guitar. You'll find us in the recital hall of the Gottschalk Music Center, 1502 E St. Visit www.modestounplugged.com for the full concert schedule. It's intimate spaces like the Gottschalk where the most interesting live music can be found in and around Modesto:
Tuesday 1/10, six-time Grammy nominee John McCutcheon returns to Church Of The Brethren for his 15th annual benefit concert for the Modesto Peace/Life Center. McCutcheon is a master of numerous instruments, and once earned the praise of Johnny Cash, who called him "the most impressive instrumentalist I've ever heard." Tickets $23 advance, $26 at door. Call 209-523-1438 for more info.
Saturday 1/14, Music At The GMC welcomes Honey Of The Heart, a fusion of folk, Latin, gospel, gypsy, roots and Americana, with rich harmonies and powerful vocals suggesting a deep soul influence. 7:30 PM at the Gottschalk recital hall (1502 E St.), $15 general admission, free for kids 12 and under. Very limited seating – RSVP at modestounplugged@yahoo.com or 209-543-5306.
Sunday 1/22, multiple MAMA Award-winning songwriter Patty Castillo Davis is the feature at Sunday Afternoons At CBS – my favorite local series to attend. She'll be backed up by her band, as well as a few special guests and backup singers. 3 PM at Congregation Beth Shalom, 1705 Sherwood Ave. $25 adults; $20 seniors/students; $10 children.
Saturday 1/28, my friend Rhonda hosts her latest home concert featuring pianist & singer-songwriter Victoria Theodore, who toured with Stevie Wonder's band for several years and who has recently returned from Beyonce's world tour as keyboardist. Victoria's original music includes elements of jazz, R&B, pop and classical. 8 PM at Rhonda's home in Patterson, $20 donation. Email rhondalucile@gmail.com for info and reservations.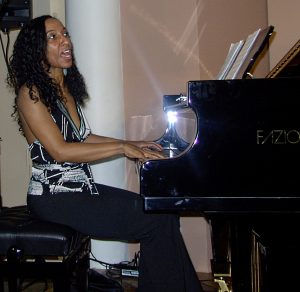 Comments
comments