2015 Central Valley Brewfest
Guest post by Christopher Mitchell
If you love beer, and love hanging out with other people who love beer, then Central Valley Brewfest is where it was at this past Saturday. Apparently a couple thousand other people seemed to agree. Seriously, aside from a crowded bar singing "Don't Stop Believing," this was one of the happiest crowds of people drinking that I have ever seen. Between the 20+ breweries present, decently priced food, Flying Blind playing an amazing 4 hour set, and a giant mustache ride (…ladies) it was quite obvious as to why. Thanks to ModestoView, my brother and I were both able to enjoy the event alongside them.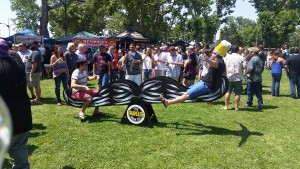 This was a beer festival, but before I talk beer I have two words for you: Pretzel Necklace. A string of pretzels around your neck sounds simple, right? Except after your Nth cup of beer, a hands free snack you can munch on while walking around or waiting your turn for your next beer turns into heaven on a string and is accompanied with a chorus of, "Where do we get those at?!"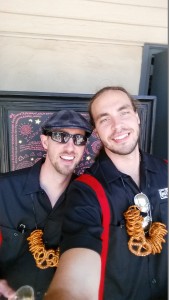 Where was I… Oh yeah, beer!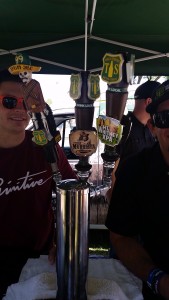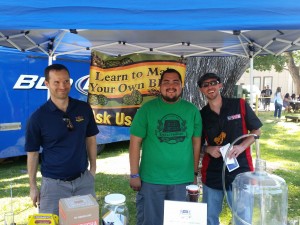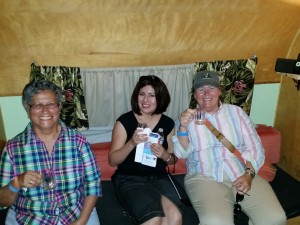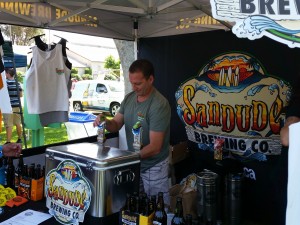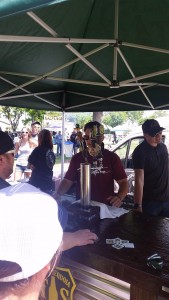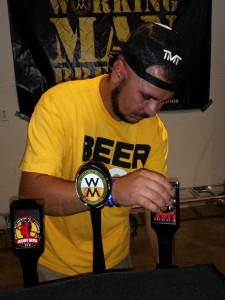 The most represented beer of the day was definitely the IPA. Most of the breweries had at least one of their IPAs represented and a few had two or even three. I don't mind an IPA or two (or four), but at some point the day got a little too hoppy. Even my brother felt that some of the 'stouts' were just dark IPAs in disguise.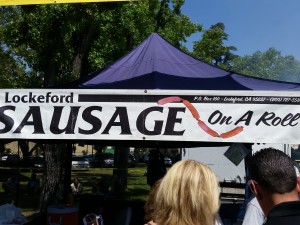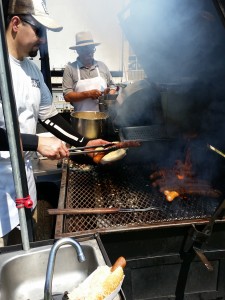 There were some pleasant surprises though. Tioga-Sequoia's Joaquin Murrieta Chili Pepper Beer actually left some heat on your tongue instead of an aftertaste and their XPA (Xtra Pale Ale) had a pleasant not-too-hoppy taste. High Water Brewing brought a one-off tributary beer with them called Pharmer's Daughter Blond Ale. As someone who imbibes far too much mead, this honey ale was probably the best thing I got to taste at the entire event. My brother, who has never had a beer he didn't like, couldn't decide on a favorite, but there were two beers that he seemed the most pleased with: Bobcat Brewing's Ol' Fence Post California Lager (made with native California hops) and High Water's Campfire Stout.
As two home brewers ourselves, the opportunity to talk to some of the brewmasters and hear their stories and talk to them about their ingredients firsthand was an awesome experience. These people put so much into their craft and are quite proud of their brews without any ill-regards for the beer one booth over. It was nice to see the camaraderie and respect the brewers had for each other.
Thank you ModestoView and thank you Central Valley Brewfest! You'll be seeing me there next year.
Comments
comments
Bring on the rain, and a bottle of Wonky & Wry's Honey Braggot Ale. Loves to roast marshmallows over a fire. Enjoys the mix of cigars and whiskey.