5 Questions with Jake Yates
by Monica Barber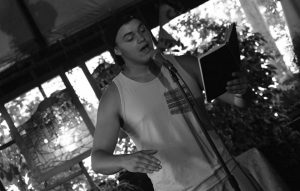 When it comes to mainstream music there is much to question regarding the current evolution of spoken word, hip hop and wordplay, minus a few, fresh glimmers of hope. One such glimmer is wordsmith, lyricist and local performer, Jake Yates.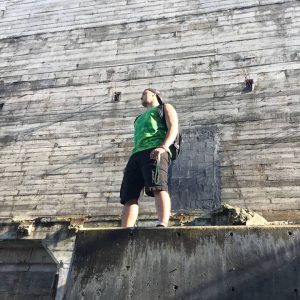 Where other artists become monotonous and lacking comprehensive lyrical depth, Yates finds himself keeping things light-hearted full of fierce playful energy almost removing his sound from the clichéd natural habitat of pure saturated beats and reduces it down to mimic the moment where he's onstage, grasping a mic in front of a crowd reminding the audience there is power within him.
For the moment, Yates provides a breath of fresh air in an otherwise saturated environment with his debut release, The Heartbreaks, Mistakes and Good Times of Jake Yates, which celebrates vulnerable, emotion-filled spoken word offerings against balanced music and beats. On the heels of recently releasing his debut album, Jake Yates took a moment to talk with Modesto View about his music, inspiration and the evolution of his words.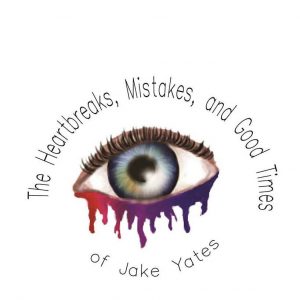 Modesto View: Tell us a little about yourself.
Jake Yates: I've been writing poetry for 6 or so years, which eventually turned into me making music in high school. Now that I'm in college I just decided to take a leap of faith in to do my music.
MV: What is The Heartbreaks, Mistakes and Good Times of Jake Yates?
JY: The Heartbreaks, Mistakes, and Good Times of Jake Yates is an album that I started recording about 8 months ago, although I came up with the concept of the album well over a year ago. It's a mix of Rap and Spoken Word over music entirely produced by me and tells a story throughout based on situations that I've been through in my life.
MV: What inspires & drives your Spoken Word work and music?
JY: Just everyday thoughts and situations drive my poetry and music. I've always enjoyed the idea of putting something out that will catch people's ears because they can relate to it.
MV: Tells us what it means to you to be working as a Spoken Word Artist/Rapper.
JY: To work as a Spoken Word Artist and as a Rapper/Emcee can be the most frustrating thing in the world at times, but it's rewarding to being able to share your art with people; makes it worthwhile.
MV: What has been the proudest moment of your career so far?
JY: The proudest moment of my career has yet to come, I'm never just set on one moment on this path. There's always going to be more to do, so until then I just stay focused on what's ahead.
Thanks Jake Yates! You can find The Heartbreaks, Mistakes and Good Times of Jake Yates online at Soundcloud.
Comments
comments