5 Questions with Matt Davis 
by Monica Barber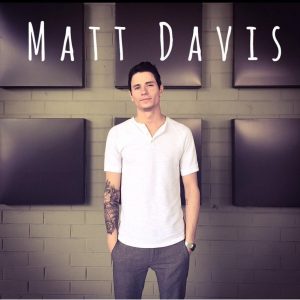 When Matt Davis relocated from Alaska a couple years ago he planned to sing his heart out and well he was only half right about that. Quickly finding true love and a balance for music he still has a big heart but it's hardly run out of song. While rising into the spotlight has become secondary to his wife, Ellie, making music is still a priority.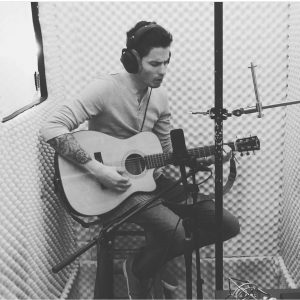 The first time meeting the newly transplanted Davis a couple years ago in Modesto; he talked about new music, old music and the release of a sentimental album which has come to the light of day. The Color Sienna was released in early December of 2016. Matt Davis is a multifaceted individual that explores nature, spirituality and life experiences from living and recording in various places between California and Alaska in his music.
The Color Sienna has nuances that reflect both emotional maturity and sentimentality. Davis explores a resounding sense of hope on the album. Maybe it's due to the circumstances under which the songs were written, a life filled with love and transition or perhaps that Matt Davis tapped into his own experience to express human emotion and found the right words to illustrate it. Either way, it's inspiring to say the least. While most of the songs are intimate, the lyrics are surprisingly personal enough to be relatable.
Recently, I had a chance to catch up with Matt Davis before an impromptu performance at P. Wexford's to discuss his ever-evolving musical style, life and how things have changed in his career.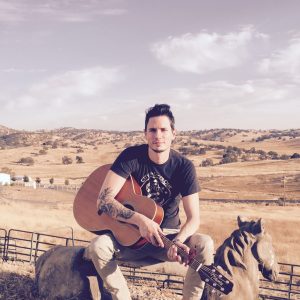 Modesto View: Tell us about yourself?
Matt Davis: I'm Matt Davis, 31 years old, born and raised in Alaska. I have always been a solo act, but I'm open to collaboration and opportunities to develop my sound. I love to perform with other musicians. I'm looking to submit to local and national radio broadcasting and as always I'm writing for my next project.
MV: What is The Color Sienna?
MD: The Color Sienna is a collection of some of my most intimate songs. The name stems from an old family dog named Sienna and the realization as a kid that there is also a color called Sienna. It's a tribute to the beauty found in the ignorance of our youth.   The recordings range over a span of 5 years, in various places from Alaska to California. The majority of the tracks were mastered or recorded with the help of friends I have met in Modesto. It was a long ride and I feel like it's just the beginning.
MV: What inspires & drives your music?
MD: I'd say my main inspiration is the emotion that stems from relationships. Many of my songs I have written are about my wife, and how her love inspires me to be a better man. I'm driven by my desire to share the therapy I get from music. I remember times where music has helped me find escape from this busy world, it helped me focus on my own emotions and thoughts.
MV: What keeps you motivated to keep pushing boundaries with your music?
MD: I have a vast taste for different genres and styles of music. I think my love for creating keeps me writing more and more. As I move into different seasons of my life. I feel like my style changes and shapes to fit my environment. New people bring about new emotions. It's kind of like conversation really; you start out talking about one thing and never know where it might end up.
MV:Who would you like to collaborate with and why?
MD: Definitely Dallas Green of City and Colour. I respect his songwriting.
Thank you Matt Davis! The Color Sienna is available on iTunes and CD Baby.
Comments
comments