An Evening with String Quake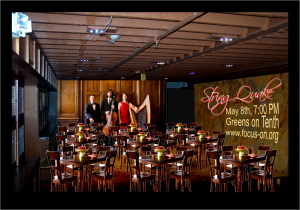 Truly, one of the most interesting trios you'll ever hear.
May 8th, at Greens on Tenth, Modesto, 7pm
An electrifying trio, StringQuake pushes musical boundaries with dynamic arrangements and a unique harp, percussion and cello instrumentation. The trio has toured Mexico and performed extensively in the Bay Area, releasing their first album, "Take 15," in 2013. Nourished by the musical traditions of the Americas, Greece, Africa, India, and Europe, StringQuake's arrangements and original repertoire includes copious amounts of improvisation and unusual meters that will leave you clamoring for more.
Visit our website for more info and additional videos: www.focus-on.org
No Host food and beverage service will be available
Comments
comments
Bring on the rain, and a bottle of Wonky & Wry's Honey Braggot Ale. Loves to roast marshmallows over a fire. Enjoys the mix of cigars and whiskey.