Author Archive: Brandilyn Brown
Bring on the rain, and a bottle of Wonky & Wry's Honey Braggot Ale.
Loves to roast marshmallows over a fire.
Enjoys the mix of cigars and whiskey.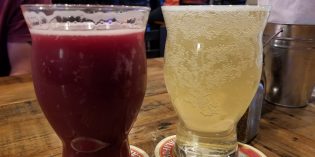 Thirsty Thursday is back at Stanislaus Brewing Co. (Modesto's beloved St. Stan's) with weekly trivia night and drink specials!