Author Archive: Middagh Goodwin
Middagh Goodwin LIVES Music. He has been booking and promoting Music, Art and Comedy for years in the Central Valley. He ran the award winning Plea for Peace Center in Stockton for 5 Years and has booked bands from A-Z. Middagh is beginning 2016 with a new position at the Gallo Center for the Arts and celebrating Beat Happy! Music's 30th Anniversary. Read the MAMAView every month and a the Needle Drop 52 Records 52 Weeks.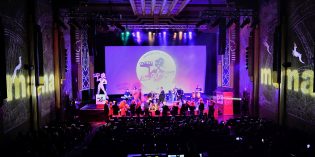 The State Theatre was the sight for the 20th Anniversary of the Modesto Area Music Awards and with a record number of votes coming in we were set for a celebration of a lifetime.