Fall in love with Autumn
BargainView
By Monica Barber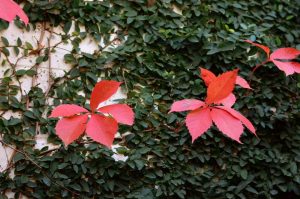 Fall in love with the season of autumn! It's a pretty amazing time of year where you can't help but swoon at all the colors changing! Ms. M finds herself quietly enjoying a lavender lemonade while watching the leaves gently shake from an old oak tree. She knows winter's around the bend but can't seem to simply enjoy the simplicity of "right now". Now is always more valuable the than the future and less expensive than the past. You can't change what you've spent your time & money on, but you can decide how to in the present. Presently there's plenty to do in town that will be worth the time & money spent.
Edible Extravaganza deliciously entices you to start off September with a delectable delight! On the 1st of the month come out and participate in our area's premier and most widely anticipated cuisine events. The deal of the evening is too amazing to pass up. Enjoy the finest cuisine and beverages from the area's best & live entertainment on two stages for a reasonable price that benefits the Center For Human Services. Tickets: $45.00/advance, $50.00/door VIP tickets available. Info: http://www.centerforhumanservices.org/edible.html
Fashion forward divas and enthusiasts get ready because the first ever Modesto Fashion week is front and center September 14th – 18th! The purpose of this new week-long event is to raise fashion & beauty consciousness & change our mindset about the unique possibilities in the area. Films, speakers, mixers and fashion shows all come together to uplift and support our community. For more info & times of events see: http://www.modestofashionweek.com
The best things in life are built upon tradition and expanded upon through ingenuity & creativity. Modesto Arch Fest returns September 15th-18th this year to celebrate the advances in international & local architecture and design. This event brings in some of the world's most renown architects and designers to share their projects, experiences and educate. Experience new innovations in the fields of design and participate in the celebration of architecture & form! For event times & more info: http://modestoarchfest.com
Take off for flight with the CAF AirPower History tour from September 21st-25th. Hosted by the CAF Central Valley Squadron this event is going to delight all ages! Come out to Modesto Airport for a once in a lifetime chance to experience the past & take flight. Catch a ride in a B-29, P-51, C-45 & T-6.  9am-5pm. Adults $10, children $5, 10 & under free. Don't miss out! Address: 700 Tioga Way, Hangar 1-S; Modesto CA 95351Info: http://www.airpowersquadron.org
Enjoy the love affair with the lovely colors of Fall, Modesto! Kisses, m.
Comments
comments