BarView Do Good Manhattan East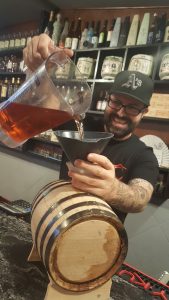 Kimoto Sake and Sushi's take on the Manhattan is delicious! If you love drink interpretations, Kimoto is a great place to try an inspired twist on a classic beloved recipe. For their barrel-aged "Manhattan East", they replace the dry vermouth with a dry sake, and they give a touch of sweetness with ginger. Owner Brandon Dodge let us take part in making a recent batch.
Manhattan East Recipe:
1 ½ parts Do Good's Nighthawk Whiskey
½ part Junmai Sake
1 part Ginger liqueur
1 or 2 dashes cocktail bitters
Orange peel pieces
For a cocktail: stir, and serve. (Shaking this particular drinks agitates the flavors and will cloud the drink. For best flavor stir and serve, and save the shaking for another drink!)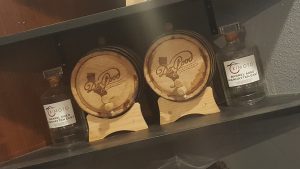 For the barrel-aged recipe, pick up your small barrel at Do Good Distillery's tasting room for $60. Add all ingredients into the barrel and let it age 2 weeks.
MV: Why Barrel-Age this drink?
BD: Barrel-aging is a current cocktail trend. Being a bartender for over 10 years, I'm always looking for new things to try, and staying up on trends. Shrubs are also popular right now, like rosemary or cloves. Barrel-aging mellows the harshness of the cocktail.
MV: How do you choose how long you age it?
BD: We decide based on the barrel. How big is it, how many times has it been used, etc. We age 2-3 weeks, depending on the drink.
Yum! A perfect spin on a traditional beverage. Come try one today!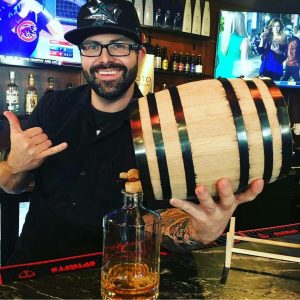 Comments
comments
Bring on the rain, and a bottle of Wonky & Wry's Honey Braggot Ale. Loves to roast marshmallows over a fire. Enjoys the mix of cigars and whiskey.