BrewView: Wine Tasting in Modesto
By Brandilyn Brown and Christopher Mitchell
One question that comes up a lot on Modesto's reddit page is, "Where can I take my wine loving relatives while they're here visiting?" Most responses are to drive them to Lodi, but we're here to set the record straight: you don't have to go to Lodi to drink great wine.
These are our top three wine stops in Modesto. We hope you'll try them, and enjoy them as much as we do.
Redwood Cafe
4342 Dale Rd, Modesto, CA 95356
Wine Down Wednesdays are fantastic here. For 
$20
 you get 5 three ounce pours of that week's featured wines. They usually pick a theme like reds, whites, or a region, but like to round it out with a champagne or a port to get you to stretch your taste buds The tastings are held in the luscious garden accompanied with live music by amazing local talent. Its an extra special night to be sure. They serve wine from literally every region of the world so it's top choice if you only have time for one excursion.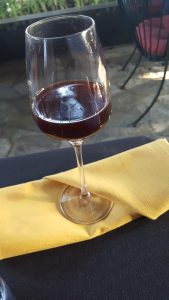 Tresetti's
927 11th St, Modesto, CA 95354
Once a month they do a special wine tasting night with 5 pours of an array of wines and an appetizer for $15. (Keep up with them on facebook to see their upcoming events.) But any other night of the month you can still come enjoy their great wine deals. "After happy hour" is our favorite time because all wine and appetizers are 
$1
 off.  They have the best selection of ports so make this your go-to of you love dessert wines. Try the strawberry cheesecake paired with a 20 year tawny port. You will not be disappointed!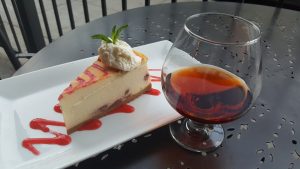 Stewart & Jasper
1700 McHenry Ave, Modesto, CA 95350
The third Thursday of the month they feature a special flight of offerings from local wineries, and usually the wine makers themselves pour the drinks, too! For 
$14
 (plus tax) you get 4 pours. Sip them inside on comfy recliners and snack on some delicious treats included with the price, or take your snacks outside and sit on the beautiful patio and people watch in the McHenry Village. If you can't make the special tasting, come in anyway, their wine bar is great place to sip and relax!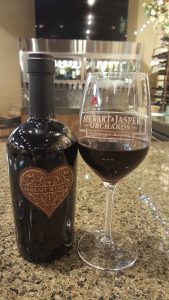 Comments
comments
Bring on the rain, and a bottle of Wonky & Wry's Honey Braggot Ale. Loves to roast marshmallows over a fire. Enjoys the mix of cigars and whiskey.