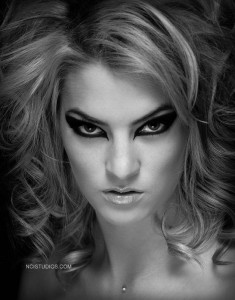 Networking and socializing with other talented professionals in your area is necessary to get your business name out to colleagues and grow your business.
 Studio K, a local photography studio, is bringing together some of the best Central Valley Photographers, Models, Makeup Artists, Hairstylists, and other talented individuals for a networking based Meet and Greet.
 There is also going to be a Special Event that will include an optional Photo-Shoot Challenge. Names will be drawn and the teams will have 20 minutes to come up with a concept. Twenty-five photos will be taken by the teams that will be judged at a later date and the winning photo will be added to Studio K's Wall of Fame.
 Don't forget to bring your business and promotion cards!
Central Valley Meet and Greet
Saturday, March 26, 2011, 3p.m. until the lights go off
@ Studio K, 503 Bangs Avenue, Suite K, Modesto
Comments
comments
Shasta Boss, Stylist and Certified Makeup Artist