Chris Cornell New LP "Higher Truth" Out Today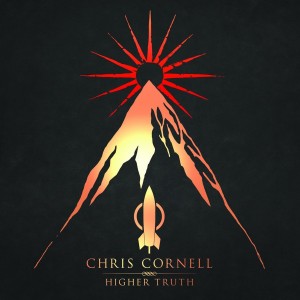 Early September I received this press release below. Between life and so many other concert invites, LP reviews and other press releases I get daily, this one got away from me. Sadly, I also overlooked that Chris Cornell was going to perform one of his latest songs from his new LP "Nearly Forgot My Broken Heart" On The Tonight Show Starring Jimmy Fallon on September 17th. So without further ado, I'm sharing with you a few of the Chris Cornell  press release's my friends in the professional music industry sent to me this month. Don't be a sadly overlooking kind of guy like me, check your emails often and if you were lucky enough to get a seat for his show at The Gallo Center for The Arts on September 27th 2015 I'll see you there. I'll be the handsome fellow with the camera photo shooting the show for The Modesto View.
Cheers!
Efren Martinez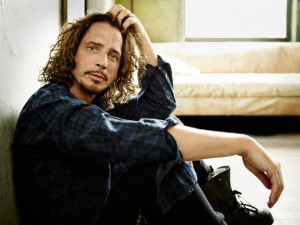 Press Release Below:
Chris Cornell is a modern icon who transcends genre.  He was the chief architect of the 90s grunge movement and remains one of the most iconic rock voices of all time.  Achieving multi-platinum success with three legendary bands selling over 30 million records worldwide – he has forged his own unique identity over three decades as a Grammy award-winning, Golden Globe nominated singer, songwriter, guitarist, composer and lyricist.  His career began with Seattle trailblazers Soundgarden, whose wild soundscapes combined visceral punk attitude with artistic depth. Powerfully original, they were the first of their generation of Seattle bands to sign to a major label in 1989 and their work continued to evolve over the course of seven groundbreaking albums. Soundgarden made a historic return to the live stage in 2010 and have since toured the world, releasing the all-new studio album, KING ANIMAL, to widespread acclaim.
Cornell has continually redefined his sound and vision.  In 1990, side project Temple of the Dog saw him experiment with a more soulful style alongside the future members of Pearl Jam. Later in the decade, his critically acclaimed solo album EUPHORIA MORNING combined lush melody and instrumentation with lyrics which spoke of alienation and despair. And as the millennium turned, he joined with three other musical pioneers from Rage Against the Machine to create supergroup Audioslave. The multi-platinum band released three albums and toured stadiums around the world, becoming the first American rock group to perform a massive free concert in Castro's Cuba.  Cornell has also collaborated with many different artists, most recently the Zac Brown Band on their single "Heavy Is The Head", which peaked at #1 on rock radio in the US.
His soundtrack work has spanned both big budget and independent cinema. He was the first male American artist to write and perform the theme song for a James Bond movie ("You Know My Name" for Casino Royale).  With Soundgarden, he wrote the end title song "Live To Rise" for The Avengers, the 3rd highest grossing film of all time.  He duetted with Joy Williams on his song "Misery Chain" which appeared on the soundtrack of the Oscar-winning 12 Years A Slave and his song "The Keeper" from Marc Forster's Machine Gun Preacher was nominated for a Golden Globe in 2012.
Cornell's recent solo acoustic 'Songbook' tour attracted sellout crowds and critical acclaim worldwide.  Jim Farber of the New York Daily News observed, "sometimes you don't recognize the full power of a voice until you strip everything away from it."  The tour's reinterpretations of classic Cornell songs are featured on his 2011 live album of the same name.
Cornell will reissue his first solo album Euphoria Mourning (with original title) on August 14th. The album will be re-mastered and re-released for vinyl for the first time.
Cornell has also become involved in philanthropy, using music to support causes that help foster change.  The Chris and Vicky Cornell Foundation is currently raising funds and partnering with charitable organizations to mobilize support for children facing problems including homelessness, poverty, abuse and neglect.
Multiple Grammy Award-winning, Golden Globe nominated and acclaimed singer and songwriter Chris Cornell has revealed the official music video for his song "Nearly Forgot My Broken Heart", the debut single from his forthcoming solo album Higher Truth. To watch the video now, Fallow link here http://vevo.ly/g3Pyk3
The video envisioned by Cornell and directed by Jessie Hill features a cameo by acclaimed Hollywood actors Eric Roberts (Runaway Train, Heroes, The Expendables), W. Earl Brown (Deadwood), as well as Chris Cornell making his acting debut.  It tells a love story in a quintessential Wild West setting with an unexpected ending.  The video demonstrates Cornell's instinctive ability to incorporate fascinating stories into his music. "Nearly Forgot My Broken Heart" is quickly climbing the Active Rock, Mainstream Rock, and Triple A charts. It was the most added song for two consecutive weeks at Triple A and Mainstream Rock and the most added at Active Rock for four weeks in a row – well on its way to entering the Top 10 at all three formats.
Higher Truth will be released on Friday, September 18, 2015 via Universal Music Enterprises (UMe), and fans can pre-order the deluxe version of the album, which contains four bonus tracks, click here: http://tinyurl.com/pj757fr
Produced by Brendan O'Brien (Bruce Springsteen, Pearl Jam, Neil Young), Higher Truth showcases Cornell's constant evolution as a master songwriter, lyricist and musical craftsman – telling human stories which transcend musical genres.  Inspired by the stark arrangements of musicians like Nick Drake, Daniel Johnston and White Album-era Beatles, Cornell creates a musical universe unlike anything he has done before.
Chris Cornell's new album Higher Truth is out today via Universal Music Enterprises and available for order here:  http://tinyurl.com/oauhxg8
Cornell will kick off the Higher Truth acoustic tour on September 18th in San Diego, CA at the Balboa Theatre, stopping at famed North American venues like the Walt Disney Concert Hall in Los Angeles, the Ryman Auditorium in Nashville, Massey Hall in Toronto and more before winding down on November 4th in Phoenix, AZ at the Orpheum Theatre.
www.youtube.com/officialchriscornell
Comments
comments
I answered the call back in 1983; mixing Music and Entertainment with an eccentric European style has always come easy for me. In the early 80's I was the Disc Jockey for most of the high school dances in Modesto. In the late 80's I found myself in Hollywood working as a dancer and sound engineer for various professional recording industries. In 1990 my wife of 25 years and I started (The Quake Mobile DJ ®) which was seeded from San Francisco's 1985, The Quake, radio station that only lasted a short while on the air. 26 years later The Quake Mobile DJ is bigger & better than ever in the Entertainment industry. Real-Estate, photojournalism, event promoter, saving animals, travel and fitness are a few other of my interests. I also enjoy motivational speaking to children and to those who are struggling with addiction. In my life, I have always been a very direct person and once I see a goal I won't quit till I've achieved it. But out of all of the above I feel in my heart that the best inspiration in my life is my wife and my love for the faith that I practice. Phil 4:20