Authors Jason Haslem and Nick Allen brought their Christmas spirit to Village Baking Company in McHenry Village Saturday, 26, promoting their new book The Gift Giver. Customers formed a line to receive their signed copy of The Gift Giver, meet the authors and the illustrator, Elissa Weaver, and eat some cookies provided to authenticate the Christmas experience on such a hot day.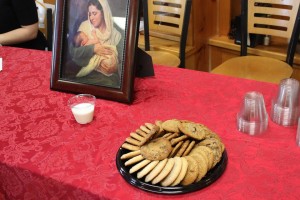 Jason's inspiration came from trying to teach his son the meaning of Christmas by trying to teach him the origins of Saint Nicholas, but it proved difficult trying to draw a connection to the jolly old elf Santa Claus. Jason decided to draw his own connections in a children's book, taking a more traditional approach to Santa's origins.
He had teamed up with his friend, Nick Allen, and an illustrator they had met on the internet from Texas, Elissa Weaver, and after two years of collaboration and hard work, they produced a wonderfully drawn and heart-warming Christmas story.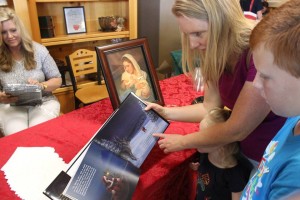 "[The Gift Giver] helps [kids] with not viewing Christmas in a material way," said one father and book purchaser who sat with his family in the bakery, enjoying their food and their new book.
The Gift Giver will be available on Amazon and at their website in December, 2015. Pre-orders are available now, so make sure to get your copy!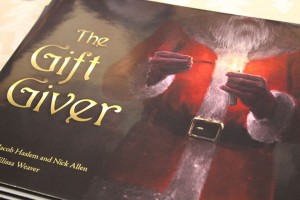 Comments
comments