Drake's Brewing Brews Special Beer for Do Good Distillery, the Urban Outdoorsman
by Christopher Mitchell and Brandilyn Brown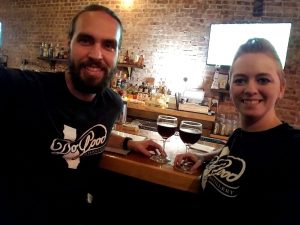 Drake's Brewing's Barrel Project, run by Travis Camacho and Zack Bassett has been busy!
Not only did they collaborate with Do Good previously on the Benevolent Brew, a beer created to match Do Good's Benevolent Czar, now they've just released an aged rye beer, made in honor of Jim Harrleson of Do Good.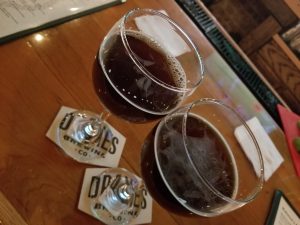 MV: "Why did you make this particular beer for Jim?"
Travis: "Jim was only one guy but he was larger than life. He's left a hole in the brewing community. We miss him."
Zac: "When Travis told me [that he had passed] he went straight to his locker at the brewery and grabbed a bottle of the Benevolent Czar. We had a shot right then and there for our friend. We had made the Benevolent Brew with him, based on his Benevolent Czar whiskey, and knew we wanted to carry on and do something even bigger and better, because that's the kind of guy he was. We need people like him in the beer business, people with plans, ideas and dreams. He always knew where he wanted to go and how to get there. He was an inspiration."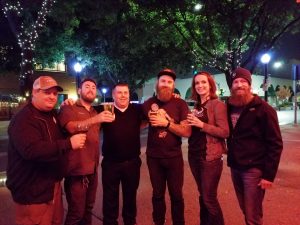 St. Stan's Brewing, Drake's Brewing, Do Good Distillery, and Dust Bowl Brewery attending the release party at Ralston's Goat.
You can taste their inspiration on tap at Ralston's Goat and St. Stan's while it lasts!
Comments
comments
Bring on the rain, and a bottle of Wonky & Wry's Honey Braggot Ale. Loves to roast marshmallows over a fire. Enjoys the mix of cigars and whiskey.