Farm to Pint: Blaker Brewing
by Brandilyn Brown and Christopher Mitchell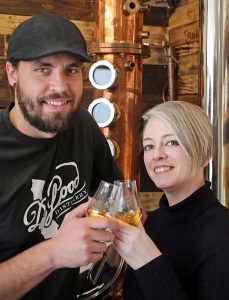 Back before the prohibition, a town wasn't really considered a town until it has its own brewery. Then when alcohol was banned, we lost our little breweries. We live in exciting times, as we are going back to our roots, with breweries opening in the Central Valley on a regular basis. And we've been waiting for this particular tap room to open for 2.5 years! We met them at Central Valley Brewfest in 2015, and here we finally stand, excited to share them with you.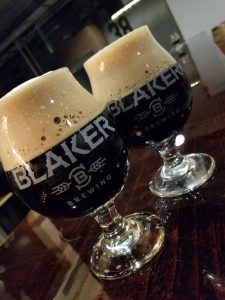 Tom & Shelly Lucas come from a long line of farmers specializing in dairy cattle and almonds. Looking for a way to link their farm to new opportunities, they decided to branch out into beerdom. They tip their hat to Tom's grandpa in the taproom's interior design. He started farming in 1938, so you'll see the number "38" nestled among black and white photos and an old tailgate. The taproom celebrates hometown ag while still looking modern and sleek. The best décor? Their taps are numbered with old cattle tags!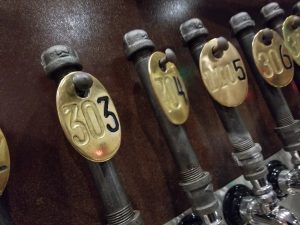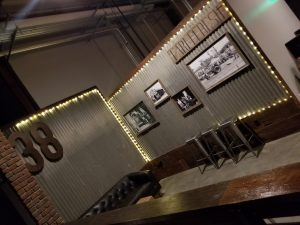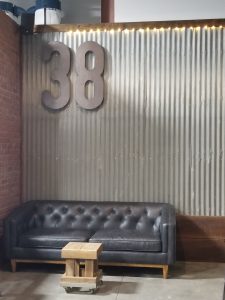 Their Almond Brown is made from local almonds, and their spent grain feeds their cattle. It's a beautiful cycle of life, bringing the farm direct to you in the most delicious way possible: a pint!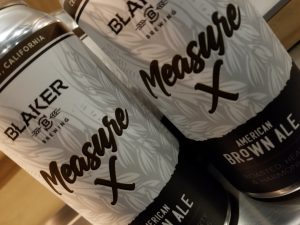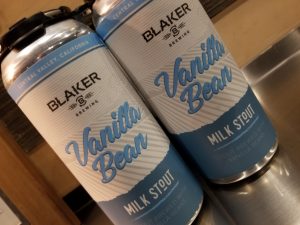 Our favorite was the barrel-aged, which is going FAST. When it runs out, we suggest you try the Vanilla Bean Milk Stout (tastes as good as its name!) or the Fall of '38, a mesmerizing mix of mandarin and cinnamon.  Their grand opening weekend is January 12th-14th. There will be live music and food vendors!
EDIT: Since the writing of this BrewView, they have introduced a Juicy IPA, commonly called a North Eatern IPA (or NEIPA) called Pineapple Milkshake. It is now our favorite beer on tap. It's delectable, tasting just like pineapple and mango carbonated beverage. Magical!
Blaker Brewing
1063 Montclair Drive, Ceres
209-585-4040
www.blakerbrewing.com
Comments
comments
Bring on the rain, and a bottle of Wonky & Wry's Honey Braggot Ale. Loves to roast marshmallows over a fire. Enjoys the mix of cigars and whiskey.