For Immediate Release
Contact: Ashley Weaver, (209) 577-5428
Release Date: Monday, June 22, 2015, 4:00 PM
According to the Center for Disease Control, approximately 10 people drown every day in the U.S. and more than one in five fatal drowning victims are children younger than 14. Protect yourself and your kids by learning to swim!
The City of Modesto Parks, Recreation and Neighborhoods Department's summer Aquatic programs next session of summer swim classes begins on July 6! Learn to swim, improve your skill, or learn something new in the water! There are a variety of classes to choose from for all skill levels and interests!
Swim Lessons for Children and Adults
Spring Board Diving
Aqua Camp
Adult Water Exercise & Adult Lap Swim
Senior/Disabled Swim
Daily Public Recreational Swim
Lifeguards are American Red Cross certified.  Register in person at the Parks, Recreation and Neighborhoods Department office, 1010 Tenth Street, Suite 4400, or online at www.modestogov.com/econnect.  For more information, refer to the summer 2015 Activity Guide at www.modestogov.com/prnd/activityguide or call (209) 577-5344.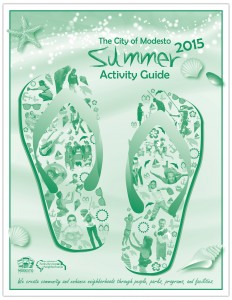 Interested in swimming but not looking for instruction? The City of Modesto Parks, Recreation and Neighborhoods Department offers Public Recreational Swim now until August 7; Monday through Saturday, 1-4 pm.
(Pool Closed June 27, July 3 & 4)
Pool located at:
Johansen High School Pool:
642 Norseman Ave, Modesto
Admission:
Youth 17 & under: $1.00
Adult: $2.00
Senior (62+): $1.25
Disabled: $1.25
Comments
comments
Bring on the rain, and a bottle of Wonky & Wry's Honey Braggot Ale. Loves to roast marshmallows over a fire. Enjoys the mix of cigars and whiskey.