Chris Murphy | Mar 10, 2011 | Comments 0
Modesto Fly Fishing Film Tour March 10, 2011 Doors Open 5:30 pm- Introduction andFilm at 6:15 pm The 2011 Fly Fishing Film Tour (www.thef3t.com) is returning to The State, courtesy of Stanislaus Fly Fishers (www.stanislausflyfishers.org) and Rivers of Recovery (www.riversofrecovery.org). Proceeds will again benefit "Rivers of Recovery" (also on Facebook) to provide scholarships for local combat disabled veterans to enjoy two days of guided fly fishing on the Green River in Utah.
Last year's proceeds funded the Green River experience for 37 local combat disabled veterans! The trip costs an estimated $1600 per veteran. Those donating at the $1600 level will receive 8 movie tickets and 8 raffle tickets, a Rivers of Recovery fly fishing shirt and on-screen sponsor recognition. Of course any other donations will be thankfully accepted! Donations may be mailed to Rivers of Recovery, c/o Law Offices of Mayol & Barringer P.O. Box 3049, Modesto, CA 95353, or brought to the theatre the night of the show.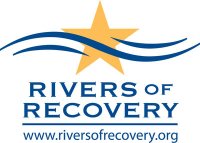 A silent auction and raffle will be held. Items presently include a Dinner and Wine for 6 at Galletto Ristorante, a 4 wt. Sage Z-Axis fly roddonated by Sierra Angler's Fly Shop, a guided fly fishing trip for two donated by The Fly Shop, a box of hand-tied flies by "master" Bud Heintz, a hand-constructed fly tying board by Roger Ringsted, guided fly fishing for 2 on the Green River ala Rivers of Recovery and, Dinner for 6 at Jim and Birgitt Mayol's home with casting instruction by FFF Certified Casting Instructor Derald Lahti and fishing in "Amerine Pond."
Tickets for the film are $15 in advance or $20 at the door and may be purchased at www.thestate.org, the State Theatre box office, Sierra Anglers Fly Shop, or at www.thef3t.com. Raffle tickets are $20 and available at Sierra Anglers or at the show
Please support our local veterans! We hope to see you there!
Derald Lahti James D. Mayol
President Board of Directors Stanislaus Fly Fishers Rivers of Recovery
Popularity: 44% [?]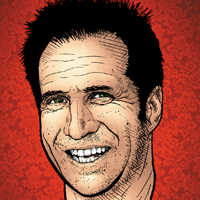 About the Author: Chris's bio information.
Comments (
0

)