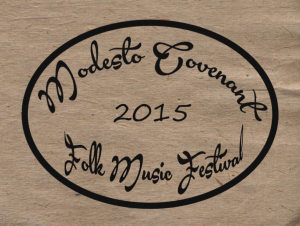 Folk Music Festival @ Modesto Covenant Church
A Folk Music Festival will be at Modesto Covenant Church on Friday night, May 8th.  Featuring Robert Hansen (of the John Clarke Trio), Alyssa Oliver, Nicole Arntson, Kyle MacCaughtry, and others.  Doors open at 6:30, music starts at 7pm.  Tickets cost $20 and include dessert and coffee.   Proceeds to benefit the July trip to teach English in Legnicia, Poland.  Childcare available.
In July, Modesto Covenant Church will send a team of 12 to Legnicia, Poland, to teach English.  English has become the world's trade language.  Two-thirds of those speaking English in the world, are not native speakers, and use English to cross native language barriers.  Of course the best way to learn a new language is to spend time in that country.  The 'Immersion English Camp' will be the next best thing; including formal classes each morning, activities and  individual tutoring in the afternoon, and structured social gatherings in the evenings.  Native speakers are not available in Legnicia, and students at the 2-week camp will be immersed in English for 11 hours a day – and then go home to complete their homework.  The not-for-profit program will be held in partnership with the National (Poland) English Teachers College, a local private English school, and the City of Legnicia's cultural center.
Comments
comments
Bring on the rain, and a bottle of Wonky & Wry's Honey Braggot Ale. Loves to roast marshmallows over a fire. Enjoys the mix of cigars and whiskey.