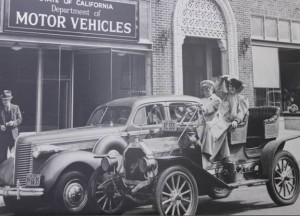 Free DMV Practice Drivers Tests Available Through Stanislaus County Library
The Stanislaus County Library, in partnership with DrivingTests.org, now offers free online access to the California Driver Manuals for vehicle, motorcycle, and commercial driving, as well as free practice tests for DMV permits. These resources may be accessed 24/7 through a link on the Stanislaus County Library website. The site also offers a "read aloud" toolbar which may be used to hear selections read aloud, turn passages into MP3s, translate pages into other languages, or magnify text. For more information, please visit www.stanislauslibrary.org.
Comments
comments
Bring on the rain, and a bottle of Wonky & Wry's Honey Braggot Ale. Loves to roast marshmallows over a fire. Enjoys the mix of cigars and whiskey.