Chris Murphy | Mar 30, 2011 | Comments 0
Since opening in 2001, Galletto Ristorante has celebrated seasonal ingredients created in an uncomplicated and inspired style. Our kitchen produces an earthy and satisfying offering that allows diners to bask in the culinary delights of Northern Italy.
Galletto Ristorante is the located in the heart of Modesto's downtown. Offering a rustic Northern Italian menu, a variety of private dining settings, and an unparalleled wine selection, Galletto Ristorante is a truly unique experience. Convenient for private and professional events. WWW.Galletto.Biz
Popularity: 14% [?]
Filed Under: featured restaurants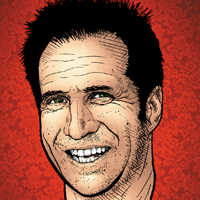 About the Author: Chris's bio information.
Comments (
0

)