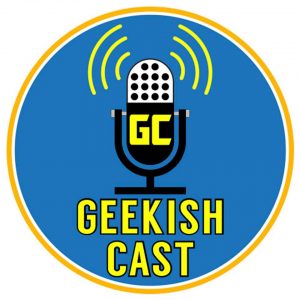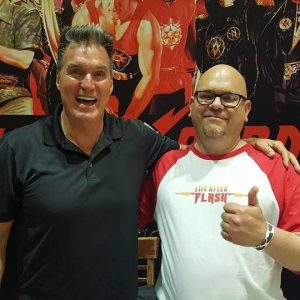 I sat down recently with the man behind of the microphone of Modesto's own pop culture podcast. I first became aware of the show in the spring of last year and even was a guest. Our BluesView writer Big Earl Mathews has been a guest on the show as well.
MV-Ok, let's get this interview started.
JV-Okay, let's do that.
MV-Tell everyone your name?
JV-Jeremy Vilmur
MV-Did you grow up in Modesto? What High School did you graduate from?
JV-Yes, I did my families have been in Modesto for about 100 years. I graduated from Beyer High and attended MJC. Been here most of my life, except when we lived in Santa Cruz.
MV-What is the name of your Podcast? How long have you been doing it?
JV-The name of the show is Geekish Cast. The podcast has been around since the end of 2015.
MV-Do you only talk about Pop Culture and Geeky things?
JV-Typically, yes. We also interview actors, artists and other creative types.
MV-Who was your favorite person to interview? Besides me of course.
JV-Besides you? Well…. there was Fred Ewanuick from Corner Gas, Thom Allison from Killjoys… too many for me to actually try to narrow it down.
MV-Do you ever do live remotes?
JV-We do a live show the first three Thursdays of the month. I haven't done one from a remote location…. yet.
MV-Where can we tune in and do you have a regular posting schedule?
JV-You can find us on iTunes and Google Play as well as geekishcast.com and Blog Talk Radio.
MV-Anything else you want to let us know about?
JV-Just that if you are in the central valley and making a comic, web series audio drama or something else that is geeky I probably would like to have you on Geekish Cast!
Check out the website and listen to the podcast and like Geekish Cast on Facebook.
Comments
comments
Middagh Goodwin LIVES Music. He has been booking and promoting Music, Art and Comedy for years in the Central Valley. He ran the award winning Plea for Peace Center in Stockton for 5 Years and has booked bands from A-Z. Middagh is beginning 2016 with a new position at the Gallo Center for the Arts and celebrating Beat Happy! Music's 30th Anniversary. Read the MAMAView every month and a the Needle Drop 52 Records 52 Weeks.