New Order (Music Complete) LP Review
by Efren Matrinez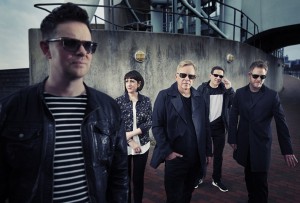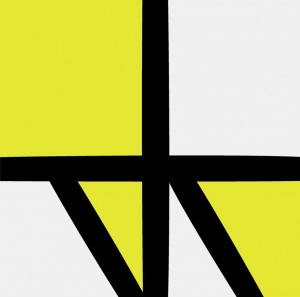 With much anticipation, I couldn't wait to stream New Order's new LP Music Complete into my ears. The LP isn't scheduled to come out until September 25th, but I had the privilege to sample it at the beginning of September. Here's my take on New Order's soon to be released, Music Complete.
(Restless) An erythematic journey of lyrics and music into ones existence of how much you really need.
(Singularity) Filled with interactive leaps and bounds that can evaluate your majestic mood.
(Plastic) A classic New Order techniques sound that will keep you moving and your heart rate elevated.
(Tutti Frutti) It's the only song on the LP that keeps you at a plateau with an enjoyable electronic high.
(People On The High Line) The song has a great baseline that keeps you bouncing rhythmically.
(Stray Dog) A musical trip with an almost like narration that's accompanied with what sounds like crickets and howls. It's perfectly kissed.
(Academic) A classic New Order signature sound that could be recognized in the few beats of the song if you heard it on the radio.
(Nothing But A Fool) The mellowest track on the LP while still holding a 128BPM (beats per minute) Awesome tempo.
(Unlearn This Hatred) It's Bernard and the band with energized lyrics along with a pounding bass line and a synthetic danceable sound.
(The Game) It's combination of everything you love about the band, the songs reminds me why I've always loved New Order's music.
(Superheated) The songs takes you on an elevated high with a no ending of a ceiling in sight.
New Order's Music Complete is an amazing LP that combines it's classic New Wave sound with a Alternative and Indie twist. According to the band's press release, the title for their new LP release Music Complete in no way refers to this LP being their last LP the band will be putting out. That's great news for myself who's been a Joy Division & New Order fan since the early 80's. Their new LP is scheduled to be released on September 25th  2015, and it will be a must-have for your music collection.  To sample a taste of New Order's Music Complete for yourself, I invite you to head over to their facebook page where they put up a sample remix release link. No North American tour has been announced just yet, but I'll keep you posted here at The ModestoView magazine if and when any such good word comes through.
Cheers!
Now available, pre-order & sample New Orders Music Complete entire LP on iTunes.
Band Members
Gillian Gilbert
Tom Chapman
Stephen Morris
Bernard Sumner
Phil Cunningham
(Ex members: Peter Hook)
Hometown
Manchester, Northwest
Record Label
Mute
Media
www.facebook.com/NewOrderOfficial
New Order – Restless (Official Video)
Comments
comments