Chris Murphy | Mar 30, 2011 | Comments 0
Join us for the newest scene in downtown nightlife – a simple yet cozy, relaxing restaurant / lounge where people come together for socializing and grooving over some simple comfort food & cocktails.
JAX On H is comfortable and intimate, bringing a hip new vibe to the ever discerning 209. Funky décor, attention to service & friendly staff provide an enjoyable, hip setting for any occasion. WWW.JaxModesto.Com
Popularity: 16% [?]
Filed Under: featured restaurants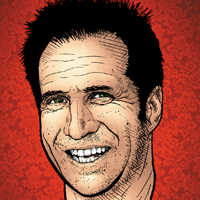 About the Author: Chris's bio information.
Comments (
0

)