LA FIESTA IS HERE AT THE STANISLAUS COUNTY FAIR!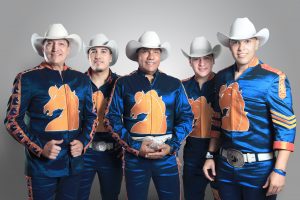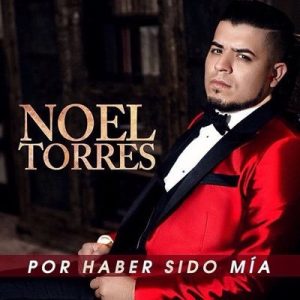 Turlock, CA (May 19, 2016) – It'll be la fiesta del verano (the party of the summer) with a fantastic lineup of international Hispanic entertainers here at the Stanislaus County Fair.  The Stanislaus County Fair welcomes Noel Torres Sunday, July 10, 2016 and Bronco Sunday, July 17, 2016. They will be performing on the Bud Light Variety Free Stage at 8:30 p.m. Both concerts will be hosted by La Favorita and are free with the price of Fair admission.
"Hispanic acts are one of the most popular attractions we have at the Fair," said Adrenna Alkhas, spokesperson for the Stanislaus County Fair. "Their performances always bring in a big crowd and we are very excited to have them all performing at Fair."
Noel Torres is a leader of a new generation of Regional Mexican artists. Notorious for such corridosas La Guanábana, La Estructura, and No Andan Cazando Venados, this singer and songwriter has crossed borders, winning the respect of both corrido fans and his musical peers. Meanwhile, his romantic hits such as Adivina, Me Interesas, and Para Que Tantos Besos have earned him multiple awards and nominations at Latin music's most prestigious award ceremonies. He is one of the few artists to achieve three consecutive #1 hits at radio on the best-known charts: Billboard Regional Mexican, Monitor Latino, and Nielsen BDS.
Bronco's modern take on their own unique style in the '80s and '90s helped earn them a number of international hits. Band members José Guadalupe Esparza, Ramiro Delgado, Javier Villareal, and José Luís 'Choche' Villareal crafted a sound that paid tribute to the their traditions while incorporating modern instruments like keyboards, as well as a more melodic, pop style with elaborate costumes.
The 2016 Stanislaus County Fair opens Friday, July 8th for a 10-day run. Fair guests can count on an award-winning experience that has been over 105 years in the making. Corporate ticket sales will also be available to purchase at a highly discounted rate. Visit the Fair's website for upcoming ticket sale information at www.stancofair.com.
The 2016 Fair will feature a spectacular children's area presented by Sky Trek Aviation. Also planned for 2016 are 10-nights of free celebrity concerts included with Fair admission, a total of three stages of live entertainment, upwards of 30,000 local exhibits and over 1,750 animals.  Metal-smashing motorsports and three nights of rodeo in the FoodMaxx Arena will also be featured.
To receive future Fair announcements follow us on Facebook at facebook.com/stancofair. Also, follow us on Twitter and Instagram @stancofair. The mission of the Stanislaus County Fair is to provide a family and community oriented experience promoting agriculture, entertainment and technology.  For more information about the award-winning Stanislaus County Fair, visit www.stancofair.com.
Comments
comments
Bring on the rain, and a bottle of Wonky & Wry's Honey Braggot Ale. Loves to roast marshmallows over a fire. Enjoys the mix of cigars and whiskey.