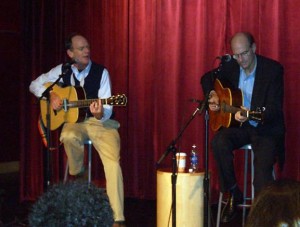 Uncle Lonny is at it again! Join us at The State Theater on April 29th for folksinger . Taylor, brother of the iconic James Taylor, has enthralled audiences for forty years with a diverse original repertoire of country, folk, bluegrass, and blues. His top forty hits "I Will Be in Love with You," and "I'll Come Running" launched his career, and a steady song output has characterized his performances ever since. Liv has toured with Linda Ronstadt, Jimmy Buffett, and Fleetwood Mac among many others, but his fans most often come to experience the winning combination of raconteur, balladeer, and pure fun music-making that characterize his concerts.
The State Theater, Modesto
Doors: 7:00  Concert: 8:00
Tickets: $32/$28/$22 available at www.thestate.org or at the box office
Benefitting: Modesto Gospel Mission and Hope Haven West
Comments
comments
Bring on the rain, and a bottle of Wonky & Wry's Honey Braggot Ale. Loves to roast marshmallows over a fire. Enjoys the mix of cigars and whiskey.