Local Stylist Styles at New York Fashion Week
Did your last haircut leave your head looking like an uneven mop? Looking for big city hairstyles in our small corner of the valley? Look no further, with Modesto's own Cathyrna Ruiz, who was chosen to style hair backstage at New York Fashion week. Amongst thousands of hair stylists who wanted this opportunity, there were only 6 finalists from the West Coast and Cat was chosen as one of them.
Cathryna has been cutting hair for seven years, and finally feels like her career is paying off. She's been into fashion since she was a little girl, playing with lipstick and hairbands. "As I got older and was able to actually wear makeup and color my hair, I was all about it!" she says.
Cathryna has been working in Modesto for three years, and  commutes to another salon in Palo Alto two days a week.
Her big break came when she was chosen out of thousands of professionals to style for Bumble and Bumble models at New York Fashion Week.


Her favorite styles to create are double french twists, chignons, and the perfect ponytails. "It's a challenge to create the look to a T but it's all worth it in the end."
Here is Cat doing what she loves at Fashion Week!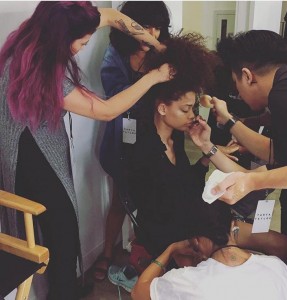 She sent us some photos of her work in New York.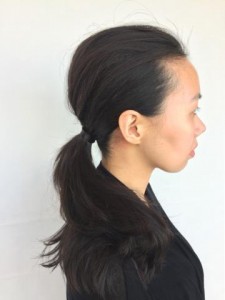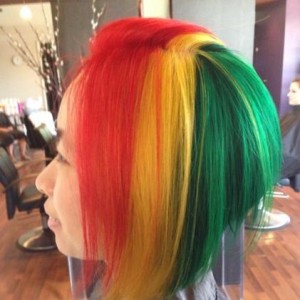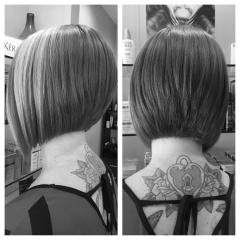 Cat works at Salon Vanity on 11th street in Modesto, next to the Commonwealth bar. You can find her on Instagram @hairandmakeupbycat, and on Facebook as "Hair Stylist Cat Ruiz."
Comments
comments