The Awwwards Acknowledge Modesto's Galletto Ristorante's Website
in the Best Hotel and Restaurant Category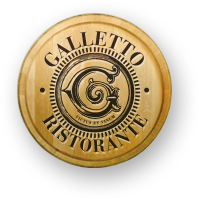 For Immediate Release: Turlock, CA/ June 23, 2015: Turlock's Ali Cox & Company Marketing is thrilled to announce that Galleto Ristorante's new website, www.galletto.biz, was honored by the prestigious Awwwards.com in the best hotel and restaurant category.
Ali Cox and her team of marketers, including partnering website developer Jeff Byer, brought the elegant and high quality food served at Galletto Ristorante, located in downtown Modesto, to life on the web.
"We're very humbled and touched by the international acknowledgement by Awwward," says Founder and Principal Ali Cox. "We worked closely with our web designer to develop functional, beautiful and user-friendly navigation with simple copywriting and gorgeous photos. The big goals of the Galletto site were to simply showcase the delicious food and gorgeous ambiance of the restaurant."
The concept, strategy, design, coding and copywriting were completed locally.
"As with all our website projects, we do not outsource our coding internationally, which in this day and age is rare for a small marketing agency," Cox says. "We refuse to compromise functionality and beauty — it's more than a pet peeve. It's an atrocity, in my mind."
Since launching on May 23, the Galletto website has received over 3,000 page views.
Galletto Ristorante Executive Chef Michael Goularte says, "Ali and her team set out to create a website to show and tell our culinary perspective and highlight our seasonal, weekly menus, ever-changing wine menu and locally sourced approach. We're proud of the website and the feedback has been tremendous."
Awwwards.com recognizes the talents and efforts of the best web designers, developers and agencies in the world. The judges are multidisciplinary and represent countries from across the globe. An expert panel formed by some of the most important designers, bloggers, and agencies in the world takes on the difficult task of assessing the talent, effort, and dedication that goes into the web projects submitted to Awwwards.
About Ali Cox & Company Marketing:
Ali Cox & Company Marketing is a boutique marketing agency with highly focused core agency expertise in digital brand strategy, website development, content generation and social media management. Industry expertise ranges from agriculture, professional services, luxury, tech and local industry. We are based in the heart of California's Central Valley in Turlock.  Please contact hello@alicox.com to learn more.
Comments
comments
Bring on the rain, and a bottle of Wonky & Wry's Honey Braggot Ale. Loves to roast marshmallows over a fire. Enjoys the mix of cigars and whiskey.