The 19th annual Lodi Wine & Chocolate Festival (sponsored by Brix Chocolate) has people all over California excited! Last year, I even met some people from the east coast and some from London, who flew all that way just for California's famous wine.
In one hand you have a glass of wine, and the other will be busy with selfies! Each winery is sampling their best wine, serving items made with chocolate, and serenading you with music by local talents. Chocolate port ice cream, truffles, chocolate chili, chocolate marinated BBQ meat, you name it, it's out there for you to discover and enjoy. This two-day festival is happening this weekend from 10am-5pm each day. You can purchase tickets at here or any participating winery the day pf the event for $65, and your designated driver gets in free. Your DD gets all the perks you do, minus any wine. Once you consider how much food you will both consume, a $65 all-day date turns out to be a REALLY good deal.
Some wineries host themed parties, or serve non-chocolate food like fire-roasted pizza. Check out a list here of all participating wineries and what they will be serving.
This event is great for both the wine noob and the snob. With over 40 wineries participating, from Manteca to Galt, it is impossible to sample from all of them in one day.
Some of my favorite wineries are Watts, who makes amazing dessert wines. Three of them to be exact, and each bottle of Volt (my favorite of the 3) is only $18. Jessie's Grove, also with the best ports around (several each of tawney and red), but all their wines are delicious. Michael David boasts the infamous EarthQuake Petite Shiraz, everyone needs a bottle of that at home! For photo opps, Michael David and Harney have some breathtaking areas!
If anyone in your party needed a break from wine, both downtown restaurants, The Dancing Fox and Lodi Brewing Co, have many beers that are sure to please the wine-tested pallet. There are 15 wine tasting stations downtown, so if you're short on time or don't want to drive too much, just park and walk to get the best bang for your buck.
See you there!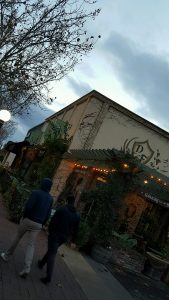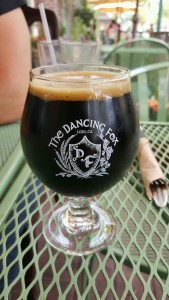 Comments
comments
Bring on the rain, and a bottle of Wonky & Wry's Honey Braggot Ale. Loves to roast marshmallows over a fire. Enjoys the mix of cigars and whiskey.