MAMA Awards 2017
MAMA is HERE!
By Chris Murphy
We are so very excited about the 2017 MAMA Awards hosted by the State Theatre on October 10 at 6:30 pm. Since 2000, we have been celebrating the best in Modesto area music.
We celebrate the venues, the events and the people that make the local music community shine.
The Modesto Area Music Association is now a non-profit organization so we will be better equipped to help promote, develop and present our local talent and make sure that our local industry is professional and ready for the world of music.
Chris Ricci and I had a vision in 2000, to celebrate the local music with all of the style and the ceremony of the Grammy awards and show that our local music talent is special and that they are appreciated. This is truly an evening where the entire music industry comes together, all genres, all radio stations and all of the promoters.
This year, we celebrate the legendary accomplishment of Michael Allsup of Three Dog Night. Through the course of his career, that has landed 7 Gold and 1 Platinum album, with global success with a band that is still touring today. During this time, Michael Allsup has called Modesto home. Who says you can't rock the world and live in Modesto USA. There will be a tribute of his music. We would like to have Michael featured in the Scene section for October 6 edition of you can. Ken Riddick will be presenting the award to Michael Allsup who will be in attendance.
The MAMAs will also feature a special tribute to the musicians we lost in 2017: Kevin Garcia of Grandaddy, Penny White of the Sensations, and Evin Yagegar of the Barking Dog Café.
Live music makes a city vibrant, exciting and makes it a place where people want to live and work. The MAMAs are more than just an award show, they are a night where we all work together to build our live music system, encourage the support of our city and county and make a statement that Modesto USA is a creative musical city. Please take time to vote.
Since 2001, we have had a home at the fabulous historic State Theatre of Modesto, celebrating on a stage in this beautiful 1934 theatre. This is MAMAs house. This year, the talent is even better, the crop of 22 categories of nominees is amazing and the sound production and the songwriting is better than ever.
The show begins at 6:30 pm and will be live broadcast on ModestoView.com
Please vote for your favorites now at www.modestoareamusic.com Voting ends Oct 8 at midnight.
The MAMAs will be live streamed on www.modestoview.com
Thank you.
For more info and details:
Chris Murphy – chrism@modestoview.com<mailto:chrism@modestoview.com>
209-534-1704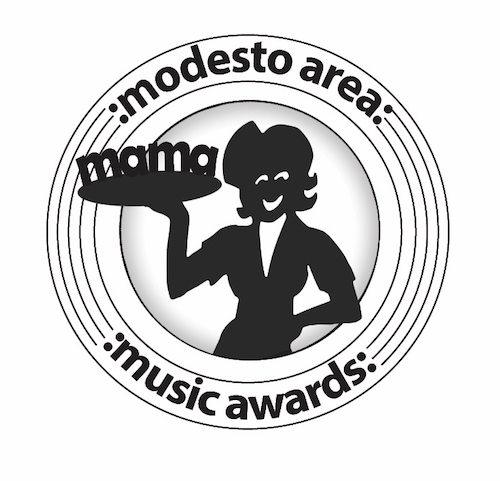 Comments
comments
Chris Murphy is the President and CEO of Sierra Pacific Warehouse Group and Publisher and Founder of ModestoView Inc. Chris worked globally in the cycling industry returning to Modesto in 1996. He is also the founder of the Modesto Historic Graffiti Cruise Route, Legends of the Cruise Walk of Fame, Modesto Rockin' Holiday, the Modesto Music History Organization and co-founder of the Modesto Area Music Association. Chris is married to his artist wife Rebecca since 1985 and has two daughters Madison and Abigail, both graduating from Modesto High and UC Berkeley. He is lead singer and guitarist for his band, Third Party that donates their performances to non-profits.