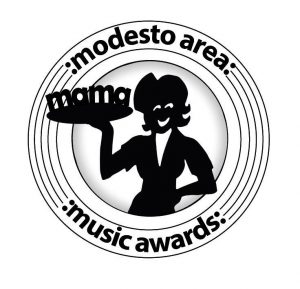 Good ol' Rock N Roll!
By Guest Writer-Eve Oberlander
Yes, I love it. I'm very excited to give you the rundown on this year's Rock MAMAnees. These bands work hard to do what they love, with writing, recording, and performing. They bring us joy and entertainment. Giving us something to look forward to in our lives.
I have a sense of pride when I attend the Modesto Area Music Awards. Hundreds of talented musicians, in front of me, from our Valley, together, feeling united, celebrating one another. One night of music appreciation and recognition for local music in our community, it truly makes my Heart swell. Without music, life would be dull.
With that being said, here are your 2016 Best Rock MAMAnees:
*Eroszion
Eroszion a.k.a. SZ, is a  4 piece Heavy Rock band. Formed back in 2010, they started off pop rock and have evolved into a Hard Rock Metal Supergroup hailing from the Modesto/Merced area.
Keith Peters-Vocals
Greg Scott-Lead Guitar
Michael Rammel-Bass Guitar
Shane Sawyer-Drums
Fourth-time MAMAnees, these guys have a heavy hitting solid lineup and bring you XFest the Hard Rock/Metal Stage every year for the past three years. Their live show is energetic, fast paced and hard rocking with twisted lyrics and sick riffs. They have opened up for many National Acts. Eroszion is working on their follow up album to Bruised and Battered (still available on Soundcloud) to be released early next year.
*Cro X
Cro X hails from the Stockton/Manteca Area formed in the summer of 2014.
Hailey Kinnamon-Lead Vocals
Priscila Guzman-Keyboard/Backing Vocals
Derek Mills-Lead Guitar
Ryker Lee Azbell-Rhythm Guitar/Harsh Vocals
Jorge Zaragoza-Bass
Will Hager-Drums
With dark poetic lyrics and a female fronted band, these guys are Alternative Rock, Post Hardcore, and Progressive whose music is influenced by emotions.
*Broken Trojan
Broken Trojan is a 3 piece band out of the Turlock/Riverbank area and formed in 2007.
Bryon Powell-Vocals/Lead Guitar
Carl Kaminski -Bass Guitar
Cameron Ludlow-Drums
They play a mix of styles from Rock, Alternative, to a fun Punk sound. They are 2013 MAMA Award Best Rock winners. With strong vocals, they love to be fun and sarcastic and Rock hard. They are currently working on new material. Their latest release was Lemmings and Hypocrites EP still available @brokentrojan.bandcamp.com.
*Sexy Zombie
Sexy Zombie is a Dirt Rock band formed in the summer of 2011 from Sonora.
Deep Member (Seth Baker)-Vocals
Echoey Welfares (Jason Mehuron)-Guitar
Graven Minor (Richie Nelson)-Bass
Vile Staine (Nate Brewer)-Drums
This band has drawn attention from not only fans and promoters but also from a protest group. They play original tunes and pay tribute to the rock and roll that has shaped them. The band has been diligently working on an EP, only to be sabotaged over and over by the mechanical workings of how the pencil sharpener works. You can catch their album on Soundcloud "Live at the Stork Club".
*Page 404
Page 404 is a 4 piece band formed in 2013 from the Central Valley.
Kayla Just-Vocals
Keith Lancaster-Lead Guitar
Eric Mello-Bass
Jason Renter-Drums
They are an Alternative hard rock band with Punk and Metal influences.  They love performing and making music collectively. They will be releasing an EP at the end of this year.
*Painting Chaos
Painting Chaos is an experienced hard rock band that was formed in the middle of 2015 from the Ripon/Escalon area.
Lillana Cajias-Vocals
Brandon Yamashita-Guitar
Joseph Zuzula-Guitar
James Sonke-Bass
Tristen Costa-Drums
They just played the main stage, featuring Suicidal Tendencies, at this year's XFest and have opened up for other National Acts. Their goal is to reach out to more than just one genre of listeners; their music has something for everyone. Their full-length album will be available this October.
*Faith and Bullets
Faith and Bullets is a band out of Manteca formed in the summer of 2013.
Stevie Mayhem-Vocals
Rikki Bullets-Guitar/Backing Vocals
Cody Sparkz-Bass/Backing Vocals
Eddie Bane-Rhythm Guitar
Anthony Riso-Drums
This band brings you back to the days of Poison and Motley Crue. Young and full of energy, their live performances are Fun. They have an EP out called The Rebellion.
*When We Become Kings
When We Become Kings formed in the summer of 2014, hailing from Northern California.
Matt Sudfeld-Lead Vocal/Guitar
"Atomik" Tommy Mc Clendon-Guitar/Electric Violin/ Vocals
Sj Rehn-Bass/ Vocals
Michael "Fro" Frowein-Drums/Vocals
Their creative sound is the result of the collaboration of the members and their musical influences of Classic Rock, funk grooves, Blues, jazz and psychedelic rock. They recently released a self-titled debut EP "When We Become Kings".
*The Skylights
The Skylights are a Rock band out of the Merced area and formed back in 2011.
Lauren Stokes-Vocals
Rick Stokes-Guitar
Kevin Minor-Guitar
Bruce Fowler-Bass
Gerald Peterson-Drums
Each member of the band has been playing music for over ten years. They're currently in the final stretch of finishing their long-awaited debut album. They plan to release it early next year.
*Triple D
Triple D is a no nonsense Rock n Roll band from Modesto, formed in late 2012.
Doug Robinett-Lead Guitar/Vocals
Doc Rock (Kirk O.)-Bass/Vocals
David Avery-Drums/Vocals
Their main focus has been entertaining people with old school Hard Rock with an 80's metal flair.  They have opened up for many National Acts. They are 2014 MAMA award winners for Best Blue Collar Band. Their full-length album is in the works and their LP complete will be released to the public soon.
Congratulations and Good Luck! Go check all the bands and venues out and vote for your favorites at www.modestoareamusic.com/vote
Comments
comments
Middagh Goodwin LIVES Music. He has been booking and promoting Music, Art and Comedy for years in the Central Valley. He ran the award winning Plea for Peace Center in Stockton for 5 Years and has booked bands from A-Z. Middagh is beginning 2016 with a new position at the Gallo Center for the Arts and celebrating Beat Happy! Music's 30th Anniversary. Read the MAMAView every month and a the Needle Drop 52 Records 52 Weeks.