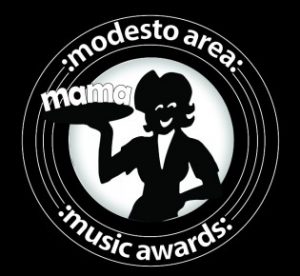 PromoterView
by Middagh Goodwin
There is a lot of work that goes into promoting a show well. Most local promoters secure the date and venue, book the bands (touring and locals), make the flyer, arrange for sound, often work the door and for the most part for little or no pay or glory. There are often times at the end of the night, that the promoter is out of pocket. So why do they keep on doing it? It is a true labor of love and at the end of the day seeing a good crowd have fun and helping out some hard working bands is payment in itself.
For the last 7 years, the Modesto Area Music Awards has paid tribute to the men and women behind the scene with the Best Live Music Promoter Award. Getting MAMAnated is a big deal in itself and taking home a MAMA is the cherry on the sundae that is a long year of selfless work. Here is a list of this years' nominees, each one is unique and brings something special to the area's music scene. On October 10th only one winner will be announced at the State Theatre; but because of all these hard working promoters, we are all the real winners.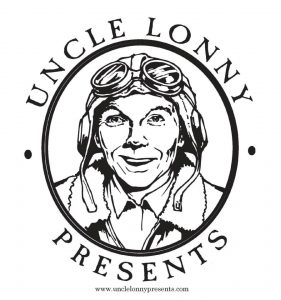 Uncle Lonny Presents. Uncle Lonny specializes in Quality from the Brews, Blues & BBQ to bringing National acts to the State and Gallo Center and most recently opening up the Portal. The Portal is a new music space that Uncle Lonny opened up to be able to bring even greater musical events almost always for a good cause to Modesto.
www.unclelonnypresents.com/
Modesto Unplugged Music. Aaron Rowan brings some of the finest Folk, Acoustic and Bluegrass acts to Modesto year round. Modesto Unplugged Music is also the M.U.M. in  MUMFest and promotes that unique festival each year. Along with booking events at the newly opened Arthouse Moon & Sixpence, Quality in performances and execution is what you can expect when you see a M.U.M. event.
www.modestounplugged.com/
FM Concerts Presents is the combined effort of Jill Ferris and Ryan Irons. This year they produced Relax on the Range which is up for a MAMA for Small Event/Series.  They are the team that brings some of the best Reggae artists from around the Country to Modesto. Add Alt Rock and EDM to the mix along with production at X Fest, The Summoning, Lucky Fest and you can't go wrong. You will often see FM Concerts teaming up with other promoters to do bigger and better events than they could even do on their own. Now that is building a music community we can be proud of.
www.fmconcerts.com/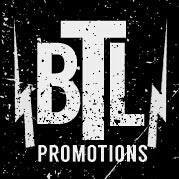 Beyond the Limits Promotions-Formally Nic Padilla Presents. BTL puts on Heavy Rock, Alternative and Metal shows at various Venues around Modesto and the Greater 209. Most featuring a semi well known touring band or an obscure but good international act. BTL has had stages over the years at X Fest, The Summoning, Lucky Fest and more. Nic also works with other promoters to create bigger and better events than he could do on his own.
www.facebook.com/BeyondTheLimitsPromotions
Get Off the Couch Presents-The only Stockton promoter nominated this year. Get Off the Couch is led by Radical Times front man Ed Bonilla. Putting on mostly Punk (with the occasional Indie or Metal show). G.O.T.C. calls the Whiskey Barrel home. Often the show's proceeds go to a local charity.
www.facebook.com/getoffthecouchpresents
Morlock's Underground-A music collective, we are in bands, we throw shows, record and mix each other's music, and bring out of town bands to the 209 area. They are the enthusiastic group of underground musicians keeping the Alt/Indie torch burning in the 209.                                                                                                                                                                                                                                                    www.facebook.com/morlocksunderground/ 
Cobalt 45 Presents-Brandon Lozano aka Cobalt 45(also nominated for in Hip Hop) has been bringing Hip Hop and Rap artists to Modesto and the surrounding area for years. He has produced the 209 Indie Fest for the last decade among other events. If it has something to do with Hip Hop in Modesto there is a good chance Cobalt has his hand in it.                                                                                                                    www.facebook.com/cobaltpresents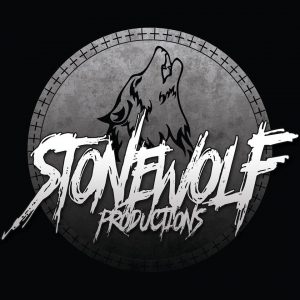 Stonewolf Productions-Stonewolf is the new kid on the local promotions block but don't count them as the underdog. They put on solid well promoted Metal and Mix Genre shows at various venues in and around Modesto. They also offer marketing services to bands.                                                                                                                                                                                                                                                                 www.stonewolfproductions.weebly.com/
Asylum Productions-Established in 2014 as a non~profit promotion company dedicated to the underground HARD ROCK & HEAVY METAL scenes. Working with several venues in Modesto and Vacaville putting on their own shows and emceeing Metal and Hard Rock Festivals around Northern California. They are closely tied to the Georgia Metal Alliance.                                                                                        www.facebook.com/TheAsylumProductions/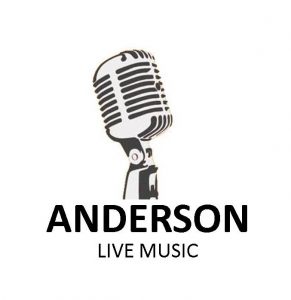 Anderson Live Music-Based out of Lodi, CA. Anderson Live Music connect the dots between performers and venues, be they winneries or festivals or just the local bar or even your Birthday Party.  Keep an eye out for them to be doing a lot more in the years to come.                                                                                                                                                                                                                                                                                          www.andersonlivemusic.com/
Take a moment to Vote www.modestoareamusic.com/vote 
Past Winners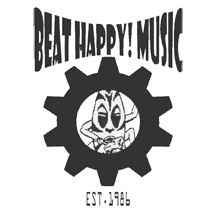 Beat Happy Music 2011/2012/2013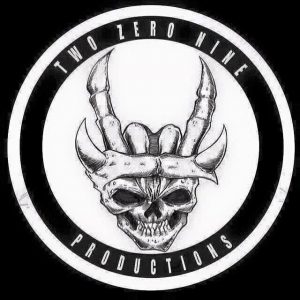 209 Productions 2014/2016

Ron & Doug's Excellent Promotions 2015
Comments
comments
Middagh Goodwin LIVES Music. He has been booking and promoting Music, Art and Comedy for years in the Central Valley. He ran the award winning Plea for Peace Center in Stockton for 5 Years and has booked bands from A-Z. Middagh is beginning 2016 with a new position at the Gallo Center for the Arts and celebrating Beat Happy! Music's 30th Anniversary. Read the MAMAView every month and a the Needle Drop 52 Records 52 Weeks.