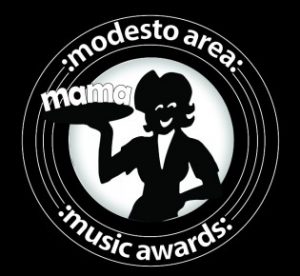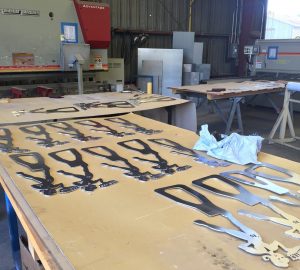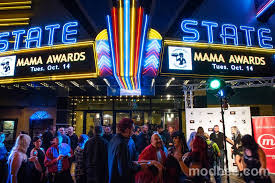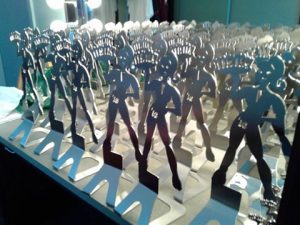 The MAMAs are turning 18, can you believe that? When Murphy & Ricci first conceived of this brainchild, I am sure they never imagined that it would grow as it has. Going from 8 to over 20 Categories from Rock to Jazz, Americana to Hip Hop and everything in between.
The Awards Show has become one of the most anticipated events of the year in the Central Valley. People dress up, walk the Red Carpet and celebrate not just themselves but the music community as a whole.
Voting starts on September 1st and will end October 8th. Go to 
www.modestoareamusic.com
 to make your choices. Remember to go through every category so you don't miss any of your favorites. One Vote per person.
The Awards Show will take place at the historic State Theatre on October 10th. The State has been home for all but 4 of the Modesto Area Music Awards Shows. Starting out with Club Maxx at the Double Tree, the Gallo Center for the Arts and the Double Tree Hotel Grand Ballroom twice.
Over 400 nominees in 21 Categories had to be narrowed down. We poll local promoters, venues, entertainment writers and key members of the music community to come up with the #mamanees each year. Narrowing the list down by looking at several elements including how many times they perform, how active they are on social media, any new merch, tours, videos? It is up to the fans to decide who is going to take home one of the iconic carhop trophies.
Beeler Industries will be manufacturing 22 Trophies, Including the Life Time Achievement Award and several dashboard mamas to be given out over the evening.
A highlight of each year's Awards Show is all the Live Performances, representing all the genres. Exposing everyone to something new each year from a band or comedian they have never seen to a style they may not have given a chance to.
There are so many great artists performing nearly every night of the week somewhere in and around Modesto. The ultimate goal of the Modesto Area Music Association is not a yearly Awards Show, but to expose a larger number of people to all the incredible talent we have. Go out support the Venues that host live music, check out some new bands, bring your friends because Live Music is always enjoyed best in a group.
The #MAMAnees are:
Comments
comments
Middagh Goodwin LIVES Music. He has been booking and promoting Music, Art and Comedy for years in the Central Valley. He ran the award winning Plea for Peace Center in Stockton for 5 Years and has booked bands from A-Z. Middagh is beginning 2016 with a new position at the Gallo Center for the Arts and celebrating Beat Happy! Music's 30th Anniversary. Read the MAMAView every month and a the Needle Drop 52 Records 52 Weeks.