MAMAView: Create Your Future
by Middagh Goodwin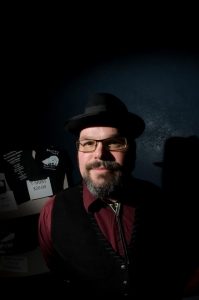 We often dwell on our accomplishments. I say instead of looking to the past and what you may have done, look at what you can create in the future. Build on the foundation that was previously established. Branch out and conquer new territories. We all find ourselves in a rut every once in a while and sometimes it seems hard to get out. Sometimes opportunities that are right in front of you are the hardest to see. Take another look around and ask yourself if you are missing something.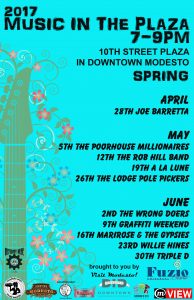 Recently, I have been reaching out to alternative sources to book entertainers and with great success. Over 20 bands are scheduled for the Music in the Plaza Spring and Summer Series. I am hoping to double that number with curating bands to perform on the Community and Center Stage at the Stanislaus County Fair.  I am continuing to look for other opportunities to book local performers in and around Modesto. FM Concerts and Jill Ferris Presents are also looking outside the box and have booked some shows at the River Oaks Golf Course. With more traditional venues such as the Fat Cat and Hero's no longer an option, this is what we all have to do.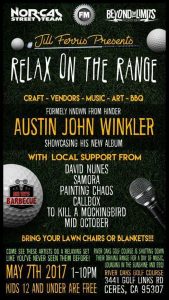 Entertainers should seek alternative and fresh locations outside of their area to perform. Get out of town and start or continue to build your extended fanbase. Nothing But Losers are a prime example of a band that has embraced new territories performing more often than ever in Sacramento and Fresno.  The Creepoids are another local act that has been venturing out to a widening audience, now that there are fewer spots at home to get stage time.
Work on establishing fresh goals, and go out and achieve them. Don't wait for the scene to come back strong. Create your own and build upon it each show, each event. This way when the opportunity arises and bigger shows come back to Modesto, you will be in a prime position to leverage your work to be a more significant part of those shows.
To the local business, organizations, & charities: if you need entertainment for your events or celebrations, please feel free to get in touch. Email mamarecords209@gmail.com we have contacts for hundreds of performers of all genres. Let us make your event even better with Live Entertainment.
Music and Art are what makes any city worth living in. Let's create more right here in Modesto and the surrounding area!
Comments
comments
Middagh Goodwin LIVES Music. He has been booking and promoting Music, Art and Comedy for years in the Central Valley. He ran the award winning Plea for Peace Center in Stockton for 5 Years and has booked bands from A-Z. Middagh is beginning 2016 with a new position at the Gallo Center for the Arts and celebrating Beat Happy! Music's 30th Anniversary. Read the MAMAView every month and a the Needle Drop 52 Records 52 Weeks.