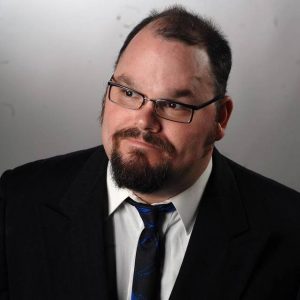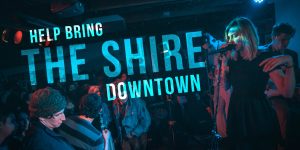 MAMAView: Resolutions
By Middagh Goodwin
It is a new year, and with it, we all seem to make Resolutions. Maybe work out more, go on a diet, reconnect with old friends or family, go back to school. Unfortunately, most never follow through on these. I would like to challenge everyone who reads the ModestoView to go to an extra local show a month. That would be over 150,000 additional attendees a month. 150,000 supporting local musicians, restaurants, bars and venues. At an average of $5 per person that would come to a 9 Million Dollar influx supporting local musicians and businesses. What an easy and fun way to create and build a vibrant arts community.
Need some ideas of what to do? On the First and Third, Wednesday the Poorhouse Millionaires and Felicia Aleman host a show Ralston's Goat combining music and comedy to create an incredible night out. Every Sunday Queen Bean host the areas longest running open mic featuring some very talented up and comers along with many of Modesto's best players. Bauhaus features acoustic music every Tuesday Night and Tesetti's has music on the Patio every Thursday. Modesto has live music happening every night of the week, just check out the Calendar in the back pages or online at 
modestoview.com
 for a full list of things to do.
There is a new Community Music and Arts Space coming to downtown Modesto, the Shire Community Space, and they are in need of financial donations so if you are in a position to help out, please donate to this much-needed resource to the community. They are a 501c-3, and you can donate to them online at
Members of the ViewCrew have been reaching out to like-minded members of our community to create original content to be aired on MyTV26 along with streaming online and on the ModestoView YouTube Channel. The Goal is to eventually create new and interesting content each and every week. To begin with, we will produce a monthly one-hour variety show with Music, Comedy, Interviews, short films and more. If you are interested in getting involved, please contact 
beathappybooking@gmail.com
 or 
bigearl@gmail.com
.
So once again I encourage everyone to go out more often and bring your friends or family members with you, they deserve a fun night out too.
Comments
comments
Middagh Goodwin LIVES Music. He has been booking and promoting Music, Art and Comedy for years in the Central Valley. He ran the award winning Plea for Peace Center in Stockton for 5 Years and has booked bands from A-Z. Middagh is beginning 2016 with a new position at the Gallo Center for the Arts and celebrating Beat Happy! Music's 30th Anniversary. Read the MAMAView every month and a the Needle Drop 52 Records 52 Weeks.