Hello everyone!
I hope you all fared the February storms well. March is upon us and with it hopefully spring. So let's get down to business and talk about all the fun we are going to have.
I, along with the other members of the Poorhouse Millionaires, are taking off for Santa Cruz on the 3rd. We are at Joe's Bar in Boulder Creek and on the 4th we are at the Lone Star Lounge inside the Catalyst in Downtown Santa Cruz.
Also on the 4th John Clifton Band is at the Barkin' Dog and B-4 Dawn Band is at Vintage Lounge in Turlock.
Then on the 8th Rob Hill and Cole Thomason will be performing at Tresetti's in order to benefit MDA. On the 10th the Poorhouse Millionaires Duo will be doing a 9pm set at Ralston's Goat Bar.
March 11th you have a couple of great options on the Sacramento area. The legendary Walter trout in at the Harris Center on Folsom. He cut his teeth as lead guitarist for John Mayall's Bluesbreakers, Canned Heat, John Lee Hooker and Percy Mayfield, Now a veteran solo artist. Also on the 11th at the Crest Theater in Sacramento Elvin Bishop and Tommy Castro and the Painkillers. Elvin is in his 55th year on stage and is going strong and releasing some of his best work. This show promises to be a barn burner of a rockin blues show to remember.
Couple of options for you on the 17th as well. You can check out our friends the B-4 Dawn Band at the Vintage Lounge in Turlock or you can check out the Poorhouse Millionaires at the Waterwheel Saloon in Sonora.
Saturday the 25th Big Earl and the Cryin' Shame will be back at Nino's Place for an afternoon BBQ and potluck. We have done this event several times over the last few years, and its a lot of fun.
On the 26th the Poorhouse Millionaires Duo will be back at the Ralston's Goat Bar for Sunday brunch at 10am.
Closing things out for March is the guitar master Kenny Neal. On the 31st he will be at Station One in West Sacramento. Kenny is an amazing performer with well over a dozen awards to his credit including a grammy nom.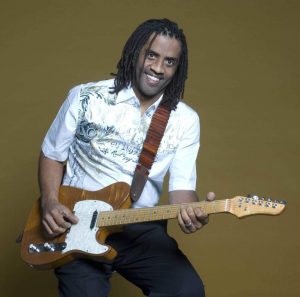 Last but certainly not least, Thursday nights are jam nights. You can check out the Barkin' Dog in Modesto hosted by David Dow or you can head up to Garlic Brothers in Stockton to jam with the one and only Jeramy Norris and the Dangerous Mood.
Comments
comments
About the Author: BigEarl