May 13 meeting offers information on Pharmacy Technician program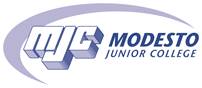 (Modesto, CA) – Modesto Junior College Community Education has scheduled a Pharmacy Technician Training Program information meeting at 6 p.m. on Wednesday, May 13 in John Muir Hall, room 262, on West Campus, 2201 Blue Gum Avenue, Modesto.  The meeting is free and open to the public. Campus parking is $2 without a permit.
The training program prepares students for an entry-level position as a licensed technician for a retail or hospital pharmacy. The next 654 hour training program will begin in March 2016 and provides lecture, lab and externship opportunities. The cost of the course is $5,995.
The May 13 meeting will review prerequisites and current admission requirements, which include passing a math exam, meeting a reading requirement and submitting an application packet.  A pre-qualifying math exam is scheduled for Wednesday, June 3 at 6 p.m. in John Muir Hall, room 260, on West Campus.
For more program information please visit the MJC Community Education website at www.mjc.edu/commed.  Questions may be directed to Martha Rice at 575-6885 or ricem@mjc.edu .
Comments
comments
Bring on the rain, and a bottle of Wonky & Wry's Honey Braggot Ale. Loves to roast marshmallows over a fire. Enjoys the mix of cigars and whiskey.