Modesto's Return of The Con
By Tasha Williams
July 7 – 9, 2017 is going to be a WILD RIDE! Once again, it is that time of year for all the Comic fans to come out in droves to enjoy a weekend, especially meant for your pleasure! That's right Positive Peeps; it is time for Modesto Con! This year, the exciting pop culture event and convention will be held at Modesto Centre Plaza!
Your weekend party of Nerdy Fun will begin on Friday night, July 7, 2017, with the opening of Club Mod Con! Ages 16 and up are welcome and alcoholic beverages will be available for the 21 and over crowd.
The special guests will make your jaw drop! There will be a host panel present on Saturday and Sunday, happily waiting to sign autographs! Panel discussion times will vary. For further details, add their Facebook page here: www.facebook.com/modestocon OR their email address listed here: themodestocon209@gmail.com.
The best part about Modesto Con this year is the fact that donations will be going to The Make-A-Wish Foundation as well as Cali Fid Exotics Rescue Sanctuary, (https://www.razoo.com/story/Cali-Fid-Parrot-And-Exotics-Rescue-Sanctuary)!
Now, have a look-see at what awaits you:
Friday, July 7, 2017, from 7 P.M. to Midnight: FULL ON PARTY MODE with Club Mod Con! DJ Darealworldsound will be in the building. He is a Nerdy Rapper who spins some of the best Nerdcore Beats you have ever heard in your life!
Friday, July 7, 2017: Jennifer Cihi will be there to perform as well. Jennifer is best known for singing the theme to the popular anime, "Sailor Moon."
Saturday, July 8-9, 2017 from 10 A.M. to 6 P.M.: RJ Haddy will be present: Haddy is world renowned as one of Television's SyFy Network's "Face Off" finalist as well as makeup artist extraordinaire! His work can be seen in the films "Batman and Robin," "There's Something About Mary," and "Contact."
There will be many more activities including a Star Trek Party that will feature Dr. Trek, Larry Nemecek. Mr. Nemecek is a legendary expert on all things "Star Trek."
Are you curious about the meaning behind Modesto Con in general? Well, I asked Modesto Con's own Rob Van Tuinen and this is what he had this to say, "We are a non-profit organization and our goal is to consistently promote our "Nerdy" community within the Modesto area. We don't look at "Nerdy" in a negative sense. We look at "Nerdy" in a positive way. We love our comic books, movies, and gaming so we just promote ALL "Nerds" in a positive light and we want to present ourselves just as we are and have fun."
I couldn't have summed it up more positively Peeps. Go support Modesto Con this year!
Modesto Centre Plaza is located at 1000 L Street, Modesto, CA 95354
Cost at door: $5 OR purchase your tickets ahead of time for $4 at any of the following local comic book stores: Banzai, Invincible, and Bonanza.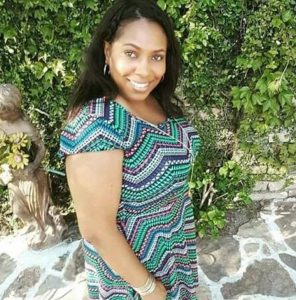 Comments
comments
ModestoView features contributors from our community on a regular basis. We enjoy and welcome these honorary ViewCrew members. If you would like to message them, email to info@modestoview.com