We love Mod Shop! Downtown Modesto transforms into one big holiday shopping guide, where you can literally find something for everyone on your list, and then even find the wrapping, bows and cards to go with your gift. These are some of the artists we will have this year.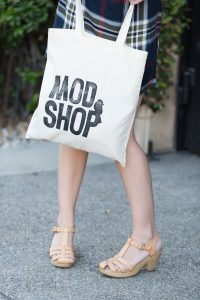 Lovely Woods
We have had the great pleasure of collaborating on a new project with Candace Jenkins from Lovely Woods Press. Candace hand-carved a custom stamp and printed them on our new Mod Shop tote bags, which we will be selling at Mod Shop for you to carry all your new finds in.  You can find Candace's unique designs printed on t-shirts, pillows, onesies, bags and wood. Candace's woodworking skills have helped hone her delicate stamp carvings. She has made several custom stamps for local businesses and we're really excited she's joining Mod Shop this year.
Email: lovelywoodspress@yahoo.com
Instagram: @lovely.woods
Etsy: https://www.etsy.com/shop/LovelyWoodsPress?ref=profile_shopicon
Sweet Sioux Bakery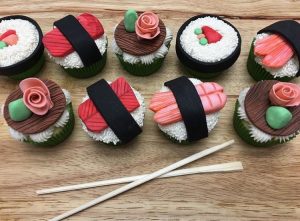 Amberly Ortiz is the baker behind Sweet Sioux Bakery. Made from scratch and artfully created baked goods. Custom sugar cookies, cupcakes and more. Amberly has turned her passion into a full-time baking business and we think it's sweet success!
Email: Sweetsiouxbakery@gmail.com
Instagram https://www.instagram.com/sweet.sioux.bakery/
FB www.facebook.com/sweetsiouxbakery
Willie Mandella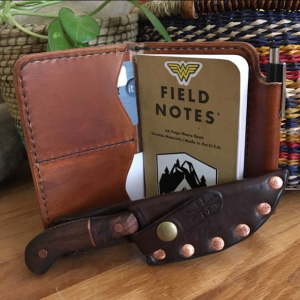 Wille creates custom made bags, wallets, leather sheaths and handmade toys. His leathercraft work is well made, sexy and smells pretty damn good.
Email: blutrees@gmail.com
Instagram: https://www.instagram.com/williemandella/
Roustabout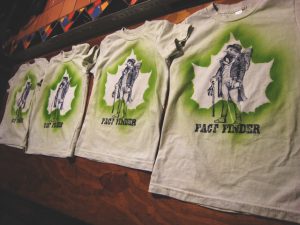 Ian Salazar has the coolest screen printed tees you will find locally. His designs are funny, interesting, conversation sparking and just plain cool not to mention seriously comfy. Ian will be selling clothing from kids to adults, throw pillows & patches.
Email: iainsalazar@gmail.com
Website: Roustabouttown.com
Instagram: @Roustabout
Port City Pomade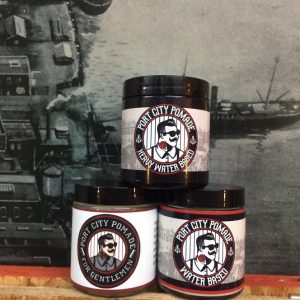 Handcrafted in Stockton, California Port City Pomade is made with all natural ingredients. Port City creates men's grooming products such as moustache wax, beard balm, pomade & shaving cream. With a manly scent and a medium hold, it is sure to leave your hair looking dapper all day!
Email: portcitypomade@yahoo.com
Etsy: https://www.etsy.com/shop/PortCityPomade
Instagram: https://www.instagram.com/portcitypomade/
Broad Sides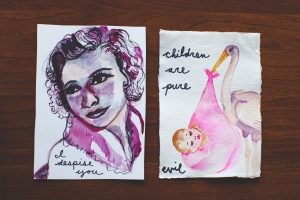 Dana Koster & Chelsea America make up the dynamic duo behind Broad Sides. Dana's cheeky poignant words meet Chelsea's complex, multi-layered images and what you end up with is tongue-in-cheek works of art and verse that you will want to buy for everyone you know.
Email: roadstaken@gmail.com
Read more on the Mod Shop blog: http://www.modshop209.com/blog
2Dy4 Jewelry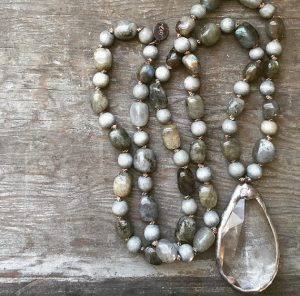 Dyanne Bolt is the creator of 2Dy4 Jewelry. Handmade jewelry incorporating semi precious gemstones & beads, hand stamped metals & vintage elements. Soul-full mixes of earthy+sparkle, rust+rhinestones, vintage+new crystals & gemstones, hand oxidized metals and found trinkets & treasures.
Email: 2dy4designs@gmail.com
Etsy: http://www.2dy4.etsy.com
Facebook: https://www.facebook.com/2Dy4Designs
Mini Mod Shop Maker: King Pottery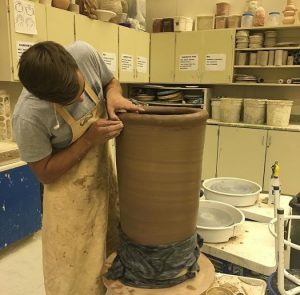 Dakota King is the maker behind King Pottery. Dakota is a 17 year old Turlock High School student. Dakota will be selling his beautiful ceramics at our Mini Mod Shop housed in Mistlin Gallery. As always we are incredibly inspired by our teen makers and the immense talent that they bring to Mod Shop.
Email: Dakotaking1222@gmail.com
Instagram: @_king_pottery
Comments
comments
ModestoView features contributors from our community on a regular basis. We enjoy and welcome these honorary ViewCrew members. If you would like to message them, email to info@modestoview.com