I am so sad when people complain there is nothing to do here. I can tell you with conviction that we are one of the busiest cities on the west coast. We have great venues, great festivals, great holiday celebrations, and every weekend you will find something fun to do. Our calendar is always jam packed with so much fun, you often have to flip a coin to make a decision on what to do!
Coming up  next month, Saturday October 15th, you will not need to flip a coin: I'm telling you right now the place to be is Patterson! The city is holding it's first "Let There Be Music Festival", a fundraiser for keeping music in schools.
To check out the event on facebook, click here.
Tickets are currently available at the Patterson School District Office for only $20.
200 N. 7th Street, Patterson. The festival is from 10am-10pm, so even if you can't stay all day, check out the stage schedule and come for what you like!


Among the bands playing the stage is Morgan Dorr of Best of Friends, flying out all way from Boston, MA to raise funds for much our needed music programs. With the help of a Patterson teacher Kathy Molina, friends with Morgan, I was able to get in touch with him for an interview.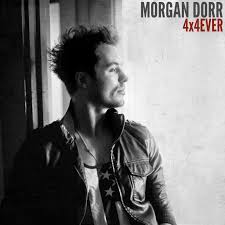 BB: We are super excited about the "Let There Be Music Fest" happening October 15th in Patterson. It is such a small town that big stuff like this doesn't happen every day. How did you become involved in a project in a small city most known for it's happy cows and Amazon facility?
MD: It was the amazing and special Kathy Molina. She's been such an awesome friend and always supporting things we do. I owe it all to her. I can't wait to immerse myself in the festival. It's gonna be a blast, and can't wait to meet some cows!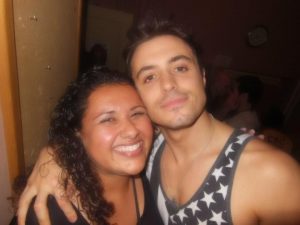 Kathy & Morgan
BB: You've been with Best of Friend's since your departure from Boys Like Girls. BoF is full of cool instrumentalists some of who I hear are actually related to you! Has it been much of an adjustment for you to be creating and playing music with family as a fin side project?
MD: Well, I never left BLG. I'll be with those guys in spirt and brotherhood for all time. Best Of Friends, we were very lucky to have no adjustment at all! Just started playing songs with close friends back and home and then got the fam involved. It is an enormous amount of fun!
BB: What is your favorite musical memory? Why is it special to you?
MD: Stealing the guitar from under my dad's bed. There was a very old valuable one that he didn't want me to play. I was so little, I almost ruined it. I would return it to the case after messing with it each time. I don't think he knows about it still. Does now. Hi Dad!
BB: Love, including its struggle, sad break-ups, moving on or NOT moving on is a reoccurring theme in your music. Is there a particular personal experience behind these songs?
MD: Ya, I had a great girl, it didn't work out. Hard to ignore that when you're writing. Although sometimes there's a fun game we would play while lyric writing, to make it sound like its about a girl, when covertly there's an entirely different topic. Top secret stuff.
BB: I hear you compared to a lot of late 90s, early 2000's singers. Which bands or singers influenced you most growing up?
MD: I liked Bob Marley, Queen and Sting and Green Day, and local singers in Boston nobody would know. But also my dad, great musician.
BB: Was there a particular moment where you were singing and you thought, "This is it. This is what I want to do."?
MD: Oh yah, little guy, age 13. It's always made me feel like I have a purpose. I love what music does to our bodies, and how our spirits glow when you hear something that makes you groove. I'm addicted to how it feels writing a song, and when people glow for a song you were a part of, it's even better.
BB: Your song "4x4ever" for SuperBowl 50 tore it up! You became re-famous over night. What was that like?
MD: Hahahah. Oh man, re-famous, that's funny. I'm not famous man, just making music. I was so happy to see Jeep run with it like they did. One of my favorite life moments easy!
BB: Is there hope for a Best of Friend's tour at any point?
MD: Yes we're always looking for those opportunities. Spread the word!
Comments
comments
Bring on the rain, and a bottle of Wonky & Wry's Honey Braggot Ale. Loves to roast marshmallows over a fire. Enjoys the mix of cigars and whiskey.