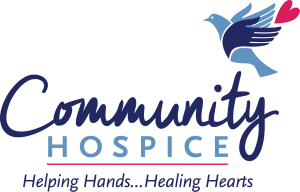 Non-Profit View:
Community Hospice Presents Before I Die Wall
Stanislaus and San Joaquin County will be celebrating National
Healthcare Decisions Day, April 16. 2018, by helping to promote
positive conversation about death and dying in our community.
Community Hospice will be hosting a "Before I Die Wall" to help
friends and neighbors think about the important things in their lives.
The wall will challenge people to think about relationships with death
and each other hoping to help put their lives in perspective and lead
them to be more proactive when it comes to end-of-life care decisions.
Before I Die is a global art project originally created by artist
Candy Chang on an abandoned house in New Orleans after she lost
someone she loved. "Before I Die Walls" can be found all over the
globe. Over 2,000 walls have been created in over 70 countries and
over 35 languages.
"We are honored to bring this project to the Central Valley," said C.
DeSha McLeod, President/CEO of Community Hospice. "Our mobile 'Before
I Die Wall' will hopefully spark conversations around our community
and encourage productive and proactive end-of-life care decision
making. We welcome and invite community members to visit our wall and
share your thoughts," McLeod continued.
The "Before I Die Wall" will be at various locations throughout
Stanislaus and San Joaquin Counties during the month of March/April.
Locations include California State University at Stanislaus, Mary
Stuart Rogers Building, University of the Pacific, Derosa University
Center, Modesto Junior College, Love Modesto, Earth Day Modesto,
Graceada Park and Community Hospice.
Community members can follow the wall on Facebook @CommunityHospiceCV
to find its current location. For more information call 209.578.6301
or visit hospiceheart.org.
This project was made possible by Community Hospice, Franklin and
Downs Funeral Home, Modesto Lowe's Home Improvement, Big Island Movers
and our generous host sites.
Comments
comments
Middagh Goodwin LIVES Music. He has been booking and promoting Music, Art and Comedy for years in the Central Valley. He ran the award winning Plea for Peace Center in Stockton for 5 Years and has booked bands from A-Z. Middagh is beginning 2016 with a new position at the Gallo Center for the Arts and celebrating Beat Happy! Music's 30th Anniversary. Read the MAMAView every month and a the Needle Drop 52 Records 52 Weeks.