11th Annual "Pick and Gather" at Riverdance Farms
June 4 and 5, 2016
12230 Livingston-Cressey Rd, Livingston, CA 95334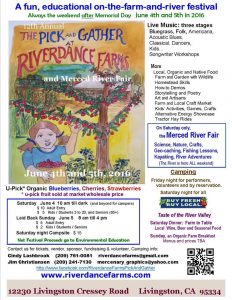 This music-packed event will feature the Poorhouse Millionaires, Red Pony of Turlock, Maha Shakti, Mumfest player Gail Dreifus, singer songwriter Faux Renwah, and more.  In addition to music,  there will be local crafters, artists, henna artists, hay rides, belly dancers, workshops, kid's activities, and a lovely Sunday morning Blueberry Pancake breakfast.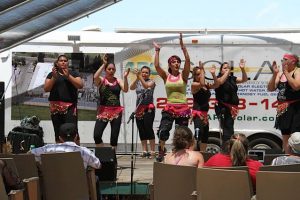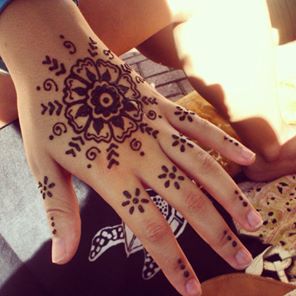 A fun, educational on-the-farm River Festival. "U-Pick" organic blueberries, cherries and strawberries. Camping available Saturday night $15.  Saturday general admission, $10, students, seniors, $5,  Sunday  $5 general $2 students, seniors.  For reservations or more information, contact: Cindy Lashbrook, festival founder (209) 761-0081 or  Jim Christiansen, 209 241 7130.
.
Comments
comments
Bring on the rain, and a bottle of Wonky & Wry's Honey Braggot Ale. Loves to roast marshmallows over a fire. Enjoys the mix of cigars and whiskey.