MJC Partners with MAX/ Bus for FREE Rides
by Tasha Williams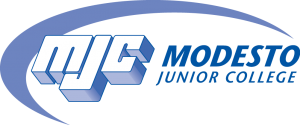 Exciting news is brewing here Positive Peeps! Modesto Junior College (MJC), Modesto Area Express (MAX), and Stanislaus Regional Transit (StaRT) buses have come together for a great cause. MJC is doing more than simply assisting students with a great education. They recognize that pursuing higher education is an incredible journey that can change your life. They also realize that some students have a difficult time getting on campus in the first place. I mean, c'mon, gas is not cheap – Especially, for a student!
Well, on July 1st, a large financial gas burden will begin to lift off the shoulders of many MJC students! In the best way possible, MAX and StaRT have partnered with MJC in an effort to assist each student with a way of getting to and from school daily – FOR FREE!
Beginning Saturday, July 1, 2017, MAX and StaRT will begin providing ALL current MJC students with FREE RIDES! There are eligibility requirements in order to attain this offer. Please see the steps below:
Smile
Show the bus driver your MJC ID Card, (with current semester sticker).
Kindly greet at least one stranger on the bus.
Find the seat of your preference and sit down.
Have a pleasant ride while viewing our great city of Modesto.
Ride until you have reached your destination.
Politely smile and thank your driver.
Exit
Clearly, you will not be forced to follow step numbers 1, 3, 5, and 7. Seriously though, don't you think you should? You could help our city become friendlier than it already is and we could begin claiming our "SMILES" as Modesto's universal language! Then we could become known as Modesto, City of Smiles!
MJC, MAX, and StaRT have extended this fantastic offer even further! Not only is free school transportation being provided, but with your current MJC ID Card, all sorts of travel possibilities are open to you. You can ride to work, to the grocery store, and even over to grandma's house – ALL FOR FREE! It's true! You can ride all over this wonderful city of Water Wealth, Contentment Health, without ever dropping one single quarter into the bus payment slot!
There are a few transportation providers who are not yet offering this opportunity. But don't give up. Things may change. Below, is a list of those not yet participating:
Modesto Dial-A-Ride
Medivan Services
Demand Response Shuttles
StaRT Paratransit
Merced ACE Transit Stations
Merced BART
Go here to find out the bus schedules for MAX: www.modestoareaexpress.com/routes.
Go here to find out the bus schedules for StaRT: www.srt.org/maps-schedules.
Big shout out to Modesto Junior College, Modesto Area Express, and Stanislaus Regional Transit! This is an invaluable gift that will be appreciated by MJC students from now on. Thank you for thinking of your local community and please realize how much your gesture has helped the pockets of financially strapped students all over the Stanislaus County!
Yes, Positive Peeps, Yaaaaaaaaaaaas!
Comments
comments
ModestoView features contributors from our community on a regular basis. We enjoy and welcome these honorary ViewCrew members. If you would like to message them, email to info@modestoview.com