Modesto music fans are lucky. They're just ninety minutes away from seeing three of biggest acts in the world perform this spring and summer at their region's premiere venue. I'm of course talking about Levi's Stadium, and the upcoming concerts of Kenny Chesney, One Direction, and Taylor Swift.
We all want to see our favorite acts in an intimate setting like the Rogers Theater, but there's a big rush in attending a concert held at a football stadium that's packed with 60,000 of your closest friends. These types of events are always a spectacle and   always a bunch of fun.
Regardless of which of the three shows you're going to attend you need to get your tickets as soon as possible. On second thought, you should probably go straight to the secondary ticket market. Chesney, 1D, and Swift are three of the hottest concert tickets of 2015.
Kenny Chesney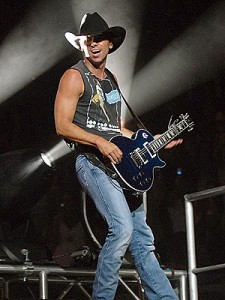 Kenny Chesney is one of the few country music artists who can fill a large room like Levi's Stadium and blow the roof off of the place (I'm speaking figuratively of course as the venue is sans a ceiling). Chesney is scheduled to perform the very first concert at Levi's Stadium. It's a fitting honor for a performer who has one of the best stadium shows in the business. His concerts are really like one big party. For example, part of the stadium closest to the stage is officially called the "sandbar."
Chesney comes to Santa Clara on May 2 as part of his "The Big Revival Tour." Chesney won't be alone. His tour is merging with Jason Aldean's "Burn It Down Stadium Tour." So on the second day of May, you'll be treated to sets by Chesney, Aldean, and their openers, Jake Owen and Cole Swindell—what a day of music! Even if you don't like the twang of country you should still consider spending the evening with Chesney and company. They won't disappoint.
One Direction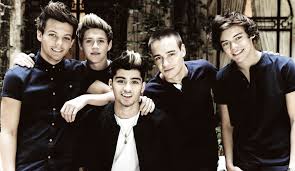 You might already be going to One Direction's show at Levi's Stadium on July 11. Perhaps you're the parent who drew the short straw and won the honor of chaperoning. (I can totally understand that! But our kids love 'em so we "take one for the team", right?) Their midsummer's gig is the second stop on the North American leg of their "On the Road Again Tour."
Don't laugh too hard if you find yourself at their show. The boys do put on one heck of an entertaining show, so you can look forward to that. They're charming, funny, and ebullient. Yes, they can be a bit nonchalant at times, but it works for them. In case you're unfamiliar with their music their songs are extremely catchy and they can all sing. Another reason to catch the quintet is the rumblings that 1D might not make it to 2016. Their July 11th show might be Northern California's last chance to enjoy the greatest boy band of the century in concert. So if your teen wants to go, now is the time.
Taylor Swift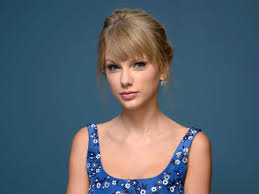 Taylor Swift has two shows planned for Levi's Stadium. She'll be there on Aug. 14 and Aug. 15 as part of her "The 1989 World Tour." Nineteen eighty-nine is both the year she was born and the name of her fifth album. That's right, Swift is just 25. It feels like she's been around forever.
In her latest opus, Swift has managed to do what few teen stars have ever done and that's mature musically. Also, she has cast off all vestiges of her country roots and gone completely pop. Her new album (sound) has earned critical praise, gained her a little street cred, and has been hugely successful at the cash register (she's also selling Taylor Swift tickets by the truckload).
If you're anywhere close to Swift's age it's obvious why you'll be in attendance when she comes to NorCal. If Swift isn't part of your generation's playlist don't dismiss her as a teenybopper. Instead, think of seeing her on stage as a way to earn future bragging rights. Think about it. How much would you give now to be able to go back in time and see Cher, Madonna, or Barbra Streisand when they were 25? That's not hyperbole; I'm already putting Swift in that category. She's that good.
Comments
comments
Bring on the rain, and a bottle of Wonky & Wry's Honey Braggot Ale. Loves to roast marshmallows over a fire. Enjoys the mix of cigars and whiskey.