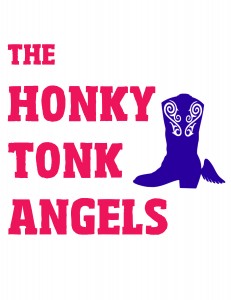 Sierra Rep announces second 2015 show
Instead of the previously planned unannounced show, Sierra Repertory Theatre will present The Honky Tonk Angels as its second 2015 show, running April 24 – May 31 at Fallon House Theatre in Columbia State Historic park.
The musical is written by Ted Swindley, the author of Always, Patsy Cline, which Sierra Rep will also produce in September. Angels celebrated women's voice in country music with a rollicking, touching journey. A trio of women meets on a bus to Nashville and share laughter, friendship and a tear or two as they take off in search of the Music City Dream. These Honky Tonk Angels pour their hearts into the classics of Tammy Wynette, Loretta Lynn and Kitty Wells, as well as today's stars like Dolly Parton and Reba McIntyre. Songs include hits "Stand By Your Man," "Coal Miner's Daughter," "Delta Dawn," "Amazing Grace," and many more. Greenville News called the show "heart-thumpon', foot-stompin', full-tilt entertainment."
For tickets and information, visit www.sierrarep.org or call 209-532-3120.
Comments
comments
Bring on the rain, and a bottle of Wonky & Wry's Honey Braggot Ale. Loves to roast marshmallows over a fire. Enjoys the mix of cigars and whiskey.