The Weekend Needle Drop 2016: 52 Weeks 52 Albums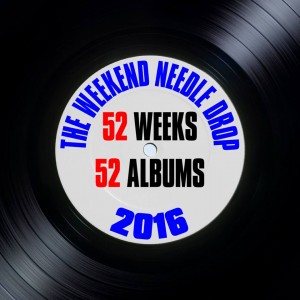 Over the next year, I will listen to an album from my collection every Saturday and write something about the release. I will post a picture of the record to go along with it. I will try to give a little history of the release or maybe just write about where I bought it, or memories of a local concert where I saw the band play. I think this will be a lot of fun and hope it inspires you to do the same.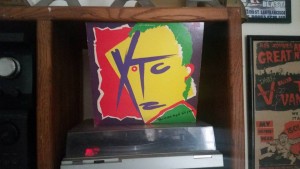 Week One:
XTC drums and wires, this was the third record released by the English pop band  in August 1979. "Making Plans for Nigel" was the single off the album and reached No.17 in the UK Charts. The version I own has "Life Begins at the Hop"(instead of Making Plans for Nigel), which reached No.54 in the UK charts(the album did break the Top 200 in the US peaking at 176. A bit of trivia this album and the band's name inspired INXS name. Primus covered 2 songs from this release "Making Plans for Nigel" and "Scissor Man." I bought this album back in the 80's at Replay Records when it was still located on Coffee Road in Modesto for .93 cents. So much great music for under a buck. I will be back next week with another album from my collection.
Comments
comments
Middagh Goodwin LIVES Music. He has been booking and promoting Music, Art and Comedy for years in the Central Valley. He ran the award winning Plea for Peace Center in Stockton for 5 Years and has booked bands from A-Z. Middagh is beginning 2016 with a new position at the Gallo Center for the Arts and celebrating Beat Happy! Music's 30th Anniversary. Read the MAMAView every month and a the Needle Drop 52 Records 52 Weeks.