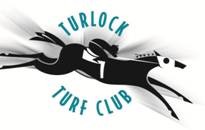 Stanislaus County Fair officials announced today that the Turf Club will be rented to Northern California Off Track, Inc. to run the satellite horse racing facility in Turlock, CA.
"We are excited to find a way to continue the operations of the Turf Club for another few weeks and are committed to finding a way to keep horse wagering in Turlock on a permanent basis," said Matt Cranford, chief operating officer for the Stanislaus County Fairgrounds.
California of Horse Racing (CARF) and Northern California Off-Track Wagering Inc. (NCOTWInc) found a way to extend the Turf Club's wagering facility by assuming daily operations.
Horse racing at California's county and district fairs is rich in tradition and history. With its roots established long before the turn of the century, horse racing and fairs have been synonymous over the years. Since the legalization of pari-mutual wagering in 1933, fair racing has gone through many changes and evolved into what we know it to be today.
Comments
comments
Bring on the rain, and a bottle of Wonky & Wry's Honey Braggot Ale. Loves to roast marshmallows over a fire. Enjoys the mix of cigars and whiskey.