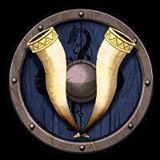 If you love St. Patrick's Day and want to celebrate in true Irish-Scandinavian style, consider a bottle of mead. Valhalla Mead to be exact! Founded by father and son, Robert & Alex Eltringham, they are on the cusp of becoming the next great thing produced in Modesto.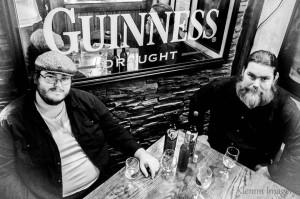 They brew their mead the old-fashioned way, using honey from local bees. They take water, a ton of honey, add yeast, and let it blissfully ferment. Sounds simple, right? But this isn't your typical store-bought faux-mead; which is usually a white wine with honey added for flavor. They add intoxicating juice blends to their authentic mead so your taste buds will dance with every sip you take.
Their flavors:
Olde Babylon: ancient, simple and perfected. This won First Place Best of Show in Stanislaus County, First Place in the Midwinter Homebrew Competition for best traditional mead, and Third Place in the Arizona Cup.
Longhouse: just a touch of lemon. This recipe brought home the Best of Show in the Arizona Cup and First Place in the Midwinter Homebrew Competition for best non-traditional mead. You can't go wrong with this smooth blend! You can pair it with anything.
Blood Eagle: made with blood oranges. Fruity & tangy; like a California summer in a bottle. It also boasts of ribbons for Second Place in Stanislaus County and Second Place for State of California.
Dragon's Breath: fiery habanero. A touch of fire in your throat that leaves you wanting more. Try marinating your chicken in it the next time you grill.
Freya's Tears: strawberry cardamom. The two flavors create a perfect juicy blend that truly packs a punch. It pairs well with a chocolate dessert. (This flavor is my personal favorite!)
Dark Grove: chocolate orange. A boisterous flavor you can use to woo your date over a plate of French Toast, but not so romantic you couldn't enjoy it in a drinking game with buddies.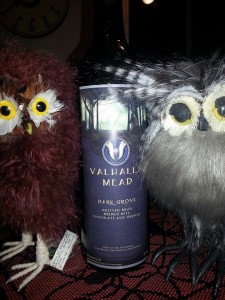 Shield Maiden: rose kumquat. Elegant rose with lively citrus notes. Although this tastes like a playful version of Blood Eagle, don't be fooled, war-trained shield maidens are not to be toyed with! This tastes great as a dressing in fruit salad, or pair with dairy. (A white cheese or yogurt would be yummy.)
Northern Lights: lavender vanilla. Purely regal & sophisticated. Replace the English Breakfast you normally drink at brunch with this, and serve with biscotti or a cucumber sandwich.
Robert and Alex are flavor badazz masterminds. It doesn't matter WHAT kind of mead you like, they've got something for everyone! Even non-alcoholic "pillage juice" for all the designated drivers out there, because everyone needs to pillage responsibly!
Please look for them at the Sonora Celtic Faire on Saturday March 7th, and grab a sample of their award-winning delicious mead!
From the Valhalla Meadery to you: PILLAGE RESPONSIBLY!
Visit them on facebook for updates on special events and tastings: https://www.facebook.com/valhallameadery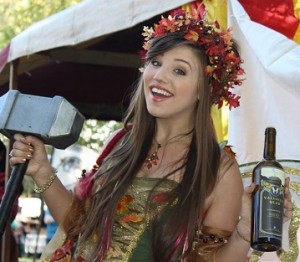 Comments
comments
Bring on the rain, and a bottle of Wonky & Wry's Honey Braggot Ale. Loves to roast marshmallows over a fire. Enjoys the mix of cigars and whiskey.